Beyond Good and Evil 2 announced, is an online prequel
Beyond Good and Evil 2 is happening, and gets its first official reveal trailer.

Published Mon, Jun 12 2017 4:40 PM CDT
|
Updated Tue, Nov 3 2020 11:55 AM CST
E3 2017 - After 15 years of waiting, Ubisoft today announced Beyond Good and Evil 2 is still alive and showcased the game with an incredible new trailer.
Ubisoft Montpellier has been developing Beyond Good and Evil 2 for quite some time now, and has spent the last three years diligently shaping the universe. The game is actually a prequel, and has a persistent seamless online universe to explore for gamers, strongly indicating it'll be built on Ubisoft's live services framework and offer multiplayer content for years to come.
Beyond Good and Evil is a "seamless online playground" that allows players to discover new worlds across a wide cosmos.
"We've been working very hard just on the technology across three years time. Today we have a seamless online playground where we can travel across space at the speed of light. We can explore mysterious cities and discover unknown lands by ourselves or with friends. We want you to participate in the making of this great adventure," Beyond Good and Evil 2 designer Michel Ancel said.
"Our story takes place before the birth of Jade in a multi-ethnic, multi-cultural human society in a distant solar system. It is a time when corporations create hybrids in their labs and enslave them to colonize the stars. In order to compete for power and cosmic resources with our crew of crazy and unforgettable characters, we fight in the name of freedom and to determine our own fate among the stars," said Gabrielle Shrager, Narrative Director at Ubisoft Montpellier.
"And we will helm massive star-faring vessels through territories as spectacular as they are dangerous."
You can sign up to Beyond Good and Evil 2's Space Monkey Program to participate in beta tests -- sign up here.
Beyond Good and Evil 2 probably won't release until Ubisoft's FY2019 fiscal year, which ends on March 31, 2019.
Here's Ubisoft's official description of Beyond Good and Evil 2:
"Journey to System 3, for the prequel to one of Ubisoft's most beloved games! Fight alongside unforgettable characters in a stunning new solar system, as you struggle for freedom and the right to determine your own fate among the stars. Play the adventure by yourself or with friends in a vast and seamless online playground.

"Beyond Good and Evil 2 is the spiritual successor to the cult classic, a prequel that will transport players into a profoundly multicultural world, capturing the spirit of the original with grandiose decors and intense dramas that play out across a vast universe. Through the Space Monkey Program, Ubisoft Montpellier will be developing the game alongside its community of fans.

"System 3 has become the center of interstellar trade and colonization in the Milky Way of the 24th century, thanks to the creation of Hybrid slaves. While private enterprises fight over resources and power, the first colonists weave together the rich and diverse spiritual and cultural heritages of Old Earth to give meaning to their existence. In this new era of piracy, we will rise from lowly pirate to legendary captain at the helm of massive star-faring vessels, adventuring alongside crews of colorful characters to fight for freedom and the right to determine our own fate among the stars!"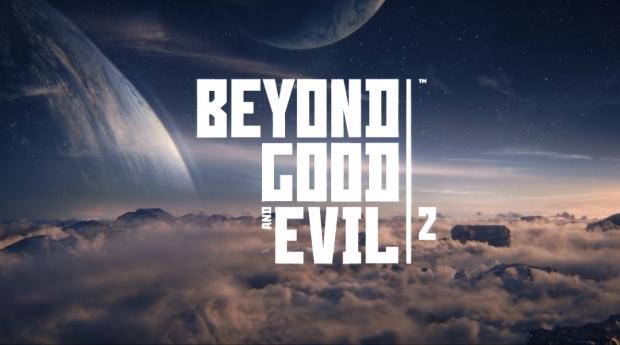 Related Tags