GeForce GTX 1180+ teased in new leaks, September release
NVIDIA's new GeForce GTX 11 series teased for August yet again, corroborating our rumors.

Published Mon, Jul 23 2018 9:35 PM CDT
|
Updated Tue, Nov 3 2020 11:51 AM CST
NVIDIA delayed its GeForce GTX 11 series launch earlier this year which is why we're in such a sad state of affairs with rumors and leaks, and then the mining boom happened right in the middle of all of this, as well as AMD completely failing with its Radeon business... all of which have created the perfect storm for NVIDIA.
Now we have new information that VideoCardz is reporting from YouTuber 'Gamer Meld' who reportedly received an email from an NVIDIA AIB partner that provided some release dates for the GTX 11 series. The email said the GeForce GTX 1180 would be released on August 30, the GTX 1170 and GTX 1180+ on September 30, and the mid-range GTX 1160 on October 30.
So with this new information in-hand, let's break it down.
I had multiple AIB partners tell me at Computex back in June that they would have GeForce GTX 11 series graphics cards available in August-September, with one particular source telling me NVIDIA was aiming for a July 30 release. I also talked about it not being called the GTX 1180 and it could be the GTX 1185 or 1190.
A couple of weeks ago another source said NVIDIA had delayed it (right about the time of the new NDA's going around) from July 30 to sometime in August, corroborating previous rumors. The August-September release makes sense, as DigiTimes' sources have said that TSMC is expecting an uptick in revenue with next-gen GPUs being made and released in this time frame by NVIDIA.
But then during GTC 2018 earlier this year a source told me that we might not expect the traditional GTX 11x0 branding, but wouldn't elaborate. This led me to believe we could expect something like a GeForce GTX 1185 or something to that effect, so this new rumor of the purported GTX 1180+ has piqued my interest.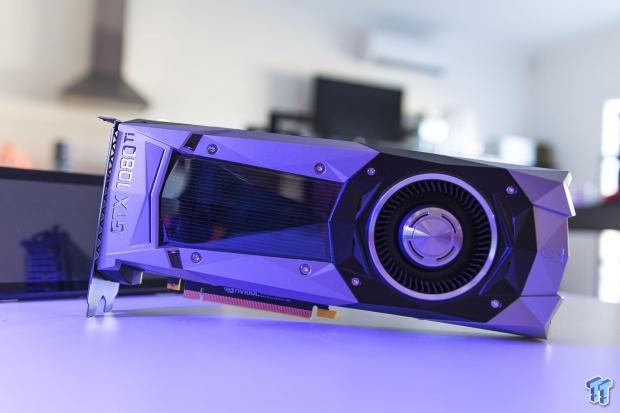 Related Tags