NVIDIA's next-gen GTX 1180 rumors: $999 to $1499 in Aug/Sept
More expensive than the GTX 1080 Ti and TITAN Xp, but it has to be... because it's going to be f***ing fast.
Published Jun 12, 2018 9:21 PM CDT
|
Updated Tue, Nov 3 2020 11:51 AM CST
2 minutes & 6 seconds read time
It was back in February that I wrote that NVIDIA could charge up to $1499 for its next-gen GeForce GTX 1180 graphics card (which at the time I called the GTX 2080 like everyone else did) because of the graphics card shortage during that massive crypto mining global craziness.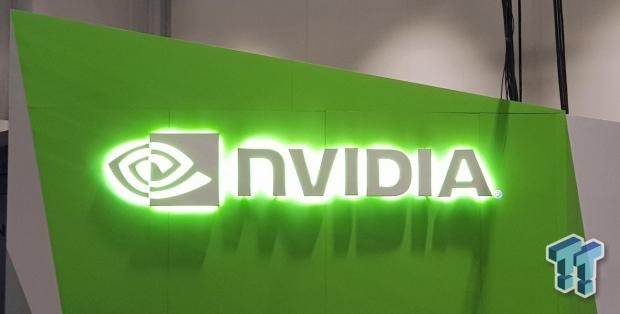 Well, I spoke with many of the AIB partners at Computex 2018 about the next-gen GeForce and they all told me that we have an August/September release window corrobrating my world exclusive during Computex that NVIDIA would announce the GTX 1180 on July 30. We could see the Founders Edition released at first, just like the GTX 1070/1080 in 2016, with custom cards in the months following.
But then we come down to the price. Everything that I've heard about the next card is that it will be:
faster than the GTX 1080 Ti

more expensive than the GTX 1080 Ti

might not be called GTX 1180 and might use different numbers

think GTX 1185 or GTX 1190
I know it will be faster than the GeForce GTX 1080 Ti but like I said earlier this year, this introduces many problems for NVIDIA, gamers, and miners. Why would you buy a new GTX 1080 Ti if the GTX 1180 (if that's what it's called) is cheaper? You wouldn't.
The GTX 1080 Ti debuted at $799, and the next card from there is the TITAN Xp at $1199. This gives a nice buffer in between for a new card, unless the larger rumors are true: the new GTX 1180 is faster than the TITAN Xp, then we could expect it to be more expensive, but there are two roads to get there if that's the case.
GTX 1080 Ti - 11GB GDDR5X - $799

TITAN Xp - 12GB GDDR5X - $1199

GTX 1180 - 8GB GDDR6 - $999

GTX 1180 - 16GB GDDR6 - $1499
The $1499 variant could be overclocked as well, with its GDDR6 clocked up from 14Gbps to 16-18Gbps, bringing with it some serious horsepower. It would also not see the GTX 1080 and GTX 1080 Ti left alone shivvering in the market, with no one buying them because they'd still have place in the gaming market.
But how damn fast would the GTX 1180 need to be at $999-$1499 for it to be viable? Single-card 4K 120/144Hz in today's games, that's how. NVIDIA is the only company on the planet capable of making graphics cards fast enough to handle 4K 120/144Hz and they're the only company about to start selling 4K 144Hz HDR monitors and 4K 120Hz HDR-capable Big Format Gaming Displays.
The future is very bright - NVIDIA needs a single-card that handles 4K 144Hz in games today, especially with games like Battlefield V right around the corner. The GeForce GTX 1080 Ti isn't capable of that, and I doubt NVIDIA would launch the most enthusiast gaming monitor to ever hit the market, as well as the most enthusiast level gaming TV ever created, without graphics cards to handle them, right?!
BRING IT ON!!!
Related Tags