Nintendo at war with ROM sites (again)
Nintendo sues the operator of two major ROM sites in an effort to curtail piracy.
Published Jul 23, 2018 5:28 PM CDT
|
Updated Tue, Nov 3 2020 11:51 AM CST
2 minutes & 38 seconds read time
Nintendo is taking legal action to shut down two prominent ROM sites, signalling its war against piracy is far from over.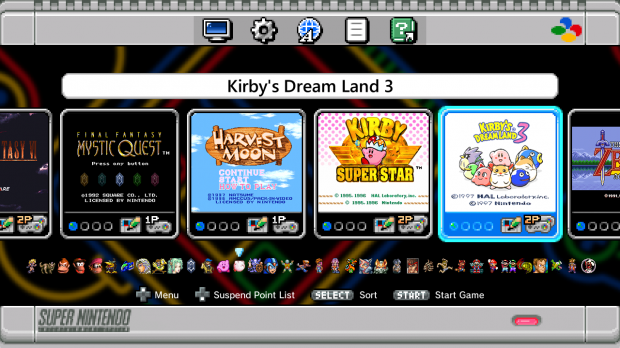 Nintendo of America has filed a complaint against two websites that host free files of its copyrighted and trademarked games in an effort to curb piracy. As of the time of writing both websites--LoveROMs and LoveRetro.com--have been shut down, and the sites' owner is now embroiled in what could be a very punishing case that could end up costing millions in damages.
In the court document, which was filed on July 19 in Arizona, Nintendo says the websites enacted "brazen and mass-scale infringement of Nintendo's intellectual property rights" by delivering access to older NES, SNES, Gamecube and other platforms' titles. The company further says the websites have "damaged Nintendo, infringes and threatens irreparable injury to Nintendo's intellectual property rights" and it's seeking considerable damages of up to $150,000 for each count of game infringement as well as a whopping up to $2 million for each offending use of Nintendo's trademarks.
Not only were these websites used to illegally play old Nintendo games via hardware emulation, but they also fed the newly released retro NES and SNES Classic Edition consoles with more games. Using software owners can hack their systems and install ROMs onto the Raspberry Pi-like emulator machine to massively expand its content library.
Nintendo seeks the following relief:
Statuory damages up to $150,000 for each infringing Nintendo copyrighted work and up to $2,000,000 for the infringement of each Nintendo trademark.

Compensatory damages to be determined by trial

Barring site owner from ever hosting/selling/distributing copyrighted Nintendo content

Seizure of domain names to be transferred to Nintendo's ownership
Also remember that Nintendo is launching the Switch Online service soon, which includes access to a variety of classic NES games as part of its $20 a year subscription price. If gamers can simply jump on the web and download the games for free there'd be less incentive to subscribe--or buy its re-released retro consoles.
The games-maker has a rigid stance against piracy--something that even bleeds into its ill handling of streaming of its games on YouTube and Twitch. Nintendo has laid out strict guidelines for lets plays that typically push content creators away from the platform altogether.
Check below for choice quotes from the official court document:
"The LoveROMs and LoveRETRO websites are among the most open and notorious online hubs for pirated video games. Through the LoveROMs and LoveRETRO websites, Defendants reproduce, distribute, publicly perform and display a staggering number of unauthorized copies of Nintendo's video games, all without Nintendo's permission. This includes thousands of games developed for nearly every video game system Nintendo has ever produced.

"Defendants have conducted their online piracy business in willful disregard of Nintendo's rights. Defendants are not casual gamers but are instead sophisticated parties with extensive knowledge of Nintendo's intellectual property and the video game industry more generally. Defendants know or should know that Nintendo owns the copyrights and registered trademarks for thousands of video games, related copyrighted works, and images that appear on Defendants' illicit websites.

"Defendants know or should know that they are trafficking in pirated copies and making unauthorized use of Nintendo's video games, other copyrighted works, and registered trademarks. And they know or should know that Nintendo continues to produce, market, and sell many of the video games that appear on the LoveROMs and LoveRETRO websites. Yet Defendants continue willfully to infringe Nintendo's highly valuable intellectual property rights and, in the process, to enrich themselves through, among other things, donation requests and the sale of advertising space on the LoveROMs and LoveRETRO websites."
Related Tags