Qualcomm has quite the chip coming in the form of the purported Snapdragon 1000, which according to the latest information, could be quite the performance powerhouse that could compete against AMD and Intel on the desktop.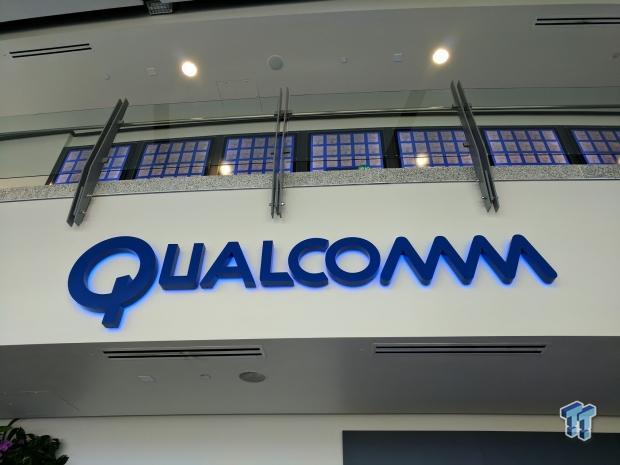 Snapdragon 1000 is a new SoC that will have a much larger TDP than previous mobile-oriented designs, with up to 16GB of LPDDR4X RAM, 256GB of storage, gigabit WLAN, and a new power management chip that Qualcomm is super-tight-lipped about. All of this is mixing into a world that could see Qualcomm competing against Intel in the PC market more ferociously than ever before.
Qualcomm has reportedly already started seeding out Snapdragon 1000-based devices to developers and manufacturers through a test platform, reports WinFuture. These kits rock 16GB of RAM and two 128GB storage modules, as well as the connectivity chops to handle gigabit network speeds.
The new Snapdragon 1000 designs will run on less than 12W of power, with ARM chips that are bigger than previous ARM-based designs, yet smaller than Intel chips. The new Snapdragon 1000 prototype designs use a socketed version, something that's normally reserved for desktop PCs.
This is where things get interesting: Snapdragon 1000, or the SDM1000 platform as Qualcomm calls it, sounds like its perfect for Microsoft's Andromeda and HoloLens projects. WinFuture found a job description of an employee working on the SDM1000 platform, something that said: "Microsoft Windows Multimedia Project Engineer Oversee and manage all test operations on Qualcomm Snapdragon premium tier chipset SDM845 and SDM1000 for desktop, andromeda, and Hololens AR / VR / mixed reality products in Audio, Video, Display and Camera".
We might not see Snapdragon 1000 inside of HoloLens or HoloLens 2, or even Andromeda, but it makes sense that Qualcomm are looking past 'we just make chips for smartphones' with its Snapdragon branding change recently. Snapdragon 1000 could usher in a totally new direction for Qualcomm, especially that Intel is down on its knees with 10nm being FUBAR. Reports are saying Intel will ditch 10nm for a shift into 7nm, but AMD is already there and Qualcomm is coming up behind them with Snapdragon 1000.
The next few years will continue to see Qualcomm dominating new markets, something I'm excited to see.