Justin Roiland details Trover Saves the Universes 4th wall
Justin Roiland has sat down and given some details on the upcoming Trover Saves the Universe.
Published Jun 14, 2018 2:00 AM CDT
|
Updated Tue, Nov 3 2020 11:51 AM CST
1 minute & 8 seconds read time
Justin Roiland has sat down with Gamespot and detailed his upcoming game release of Trover Saves the Universe through his development studio Squanch Games.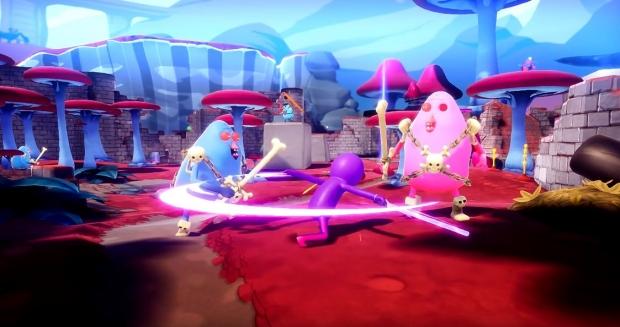 Players will be embarking on an adventure with Trover, who is very aware of the player that is controllering him, he is going on an adventure to save his dogs from an evil powerful overlord and needs some help on along the way. Justin details that when players talk to NPC's they are "very aware of what you are doing", in direct reference to the player and not Trover the character. This means that throughout the entire game the 4th wall is broken, Justin says this has opened up a great scope of jokes that have been sprinkled throughout the experience.
The great thing that Roiland has done here is that players that choose to play in VR will have different jokes to those that don't. If you so choose to, playing through the game twice will give a great comparison that Roiland is talking about here, also I doubt it would be waste of time if you really enjoy Roilands type of comedy. If you are interested in Trover Saves the Universe check out the Squanch Games website here.
If you missed out on the Trover Saves the Universe E3 gameplay trailer that was posted yesterday check it out here.
Related Tags