Justin Roiland reveals Trover saves the Universe gameplay
Justin Roiland has revealed through Squanch Games gameplay for Trover saves the Universe.

Published Tue, Jun 12 2018 3:00 AM CDT
|
Updated Tue, Nov 3 2020 11:51 AM CST
Justin Roiland, the co-creator of the hit animated T.V show Rick and Morty has released a new trailer through his game studio Squanch Games. The trailer reveals gameplay for his new title Trover Saves the Universe.
The trailer begins with Bathtub Guy who narrates us through the gameplay for what is titled Trover Saves the Universe. Bathtub Guy sounds awfully a lot like Rick due to the fact that Justin Roiland is voicing the character. Bathtub Guy eventually dies from the T.V falling into the bathtub and electrocuting him, a purple unknown character with 2 eye balls in each eye walks in, this character sounds exactly like Morty.
The game is scheduled for release on PlayStation 4 and PlayStation VR and includes a third-person view that seems like a platform experience but spliced with Just Roilands comedy. There is unfortunately no planned release date as of yet for Trover Saves the Universe but we hope to hear more about the interesting title soon.
If you missed out when Justin Roiland introducing Squanch Games, you can visit that story here.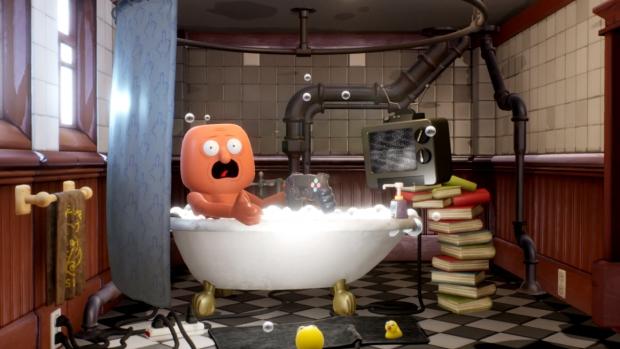 Related Tags