Cyberpunk 2077 is a FPS RPG, has strong emphasis on choice
No wonder Cyberpunk 2077 is taking so long to make.

Published Tue, Jun 19 2018 5:27 PM CDT
|
Updated Tue, Nov 3 2020 11:51 AM CST
At E3 2018, CD Projekt RED showcased a dazzling Cyberpunk 2077 gameplay demo that revealed tons of new info about the massively ambitious new project.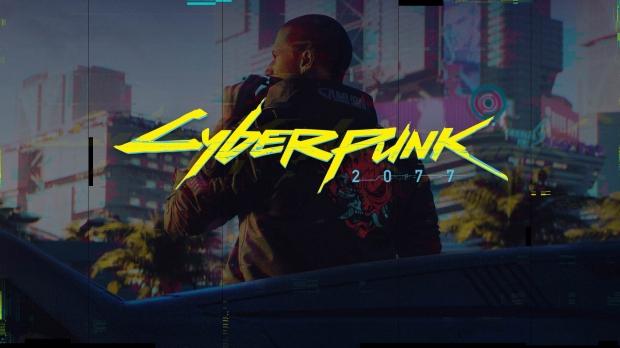 Cyberpunk 2077 has been in development for quite some time (more than half a decade, give or take) and up until now the hype has been building to a crescendo. We've heard CDPR say the game is their biggest title ever, and that it'll feature flying cars and living, breathing AI. Based on everything we've heard about the E3 2018 demo, Cyberpunk 2077 isn't just living up to the hype--it's one-upping it.
While we didn't actually get to see the demo first-hand, there's tons of info floating about from second-hand sources. The demo confirmed that Cyberpunk 2077 is a first-person shooter infused with strong RPG elements--the same way the high-tech world is infused with punkish neon-lit grime-and-crime style--that puts incredibly strong emphasis on player choice and consequence. In fact CDPR says that Cyberpunk 2077 has the most choice in any game they've ever made, even The Witcher 3.
FPS combat and choice-based action will drive the bulk of gameplay--you can choose to gun everyone down with nifty ricochet bullets, slide across the floor while slowing time and shotgunning baddies to the face, or parkouring on walls and slicing with your Mantis Blades. Or, of course, you can just hack enemies' neurolinks and seriously screw with their heads.
"The game follows the story of V - a hired gun on the rise in Night City, the most violent and dangerous metropolis of the corporate-ruled future. A robust character creator will allow players to choose V's gender, visual appearance, character class, as well as historical background - all of which may influence the shape of the game.

"With dozens of hours of main story arc quests, and many more of additional activities, there's always something to see and do in Night City. Players will experience all of it entirely through V's eyes, with an interactive dialogue system that gives them greater narrative agency.

"Returning in Cyberpunk 2077 is CD PROJEKT RED's hallmark of choices and consequences. As they make their way through the streets of Night City and its sky-scraping megabuildings, players will face difficult decisions that will ripple through the entire game."
Here are a few of the major tidbits gleaned from Game Informer's demo highlights:
You play as V., a mercenary

Game is set in Night City in the Free State of Northern California

Cyberpunk 2077 is a FPS RPG

Switches to third-person in cutscenes, but you play in first-person otherwise

Character customization - backstory, face, tattoos, gender, etc

Backstory and gender directly affect gameplay

Choices strongly affect the world

Soft classes include Netrunner, Tecchie, and Solo - you can seamlessly mix and match

Nighty City is a gritty megacorporation-run metropolis with rampant crime

Reflex booster items slow down time

NPCs have neuro sockets that can be "jacked" into

NPCs have occupations, social levels, other details floating above their heads, similar to Watch Dogs?

Special jackets can protect against ailments, bullets, heat and even add more stret cred

Money is called "eddies"

"Ripperdocs" can upgrade cybernetic augmentations and empower players with enhanced abilities--reduce recoil, special eyes that scan areas, etc

Driving can be done in third- or first-person

V. can shoot while driving

NPCs know if you're lying via neuro-link

Situations can be escalted or calmed down via dialogue choices

Choice and consequence are far greater in Cyberpunk 2077 than Witcher 3

V. can hack nearby bots

Special projectiles like ricochet bullets are included

Sneaking is an option

Wall-running parkour is in

V. has ultra-lethal Mantis Blades installed for brutal slice-and-dice action

Ground-sliding is also in
As per CD Projekt RED's financial documents, Cyberpunk 2077 is slated to release by 2021. The game is targeting current gen consoles like the PS4 and Xbox One and of course PC.
Related Tags