Computex 2018 - AMD is kicking all sorts of ass today with the announcements of its second-gen Threadripper CPUs rocking a huge 32C/64T of CPU power, the super-small Radeon RX Vega 56 Nano, and also the world's first GPU on 7nm - just like we said they would, last week.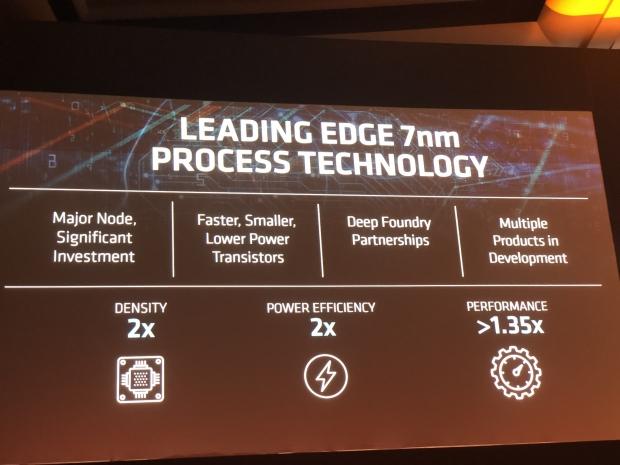 AMD will have Vega on 7nm inside of the upcoming new Radeon Instinct part, which thanks to 7nm will feature 35% more performance over the previous-gen 14nm part, with twice the power efficiency that means it can do it all with under half the power consumption. Crazy stuff.
The density has been increased by 2x which means we can have smaller die sizes, or what I want - bigger GPUs. Bring it on, AMD. This now means AMD is ahead of the GPU game in one area, as even Volta is only on 12nm. It's good to see Team Red in their stride, and I can't wait to see what 7nm Radeon RX gaming cards can do.