Computex 2018 - AMD has just announced its new second-gen Threadripper CPU, and it is truly a monster that just so happens to be right around the corner.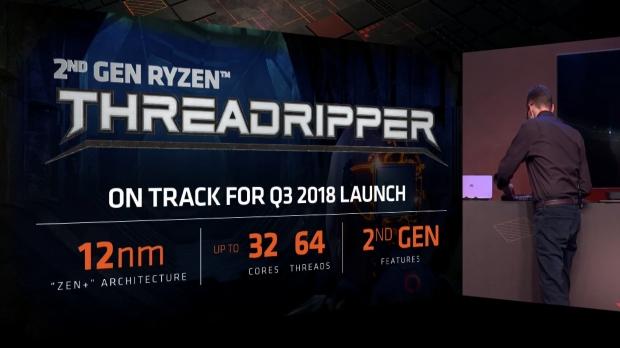 The new Threadripper arrives on the same socket as the original Threadripper, but doubles the core count to 32C/64T for some extreme megatasking. AMD is using the new 12nm node with the Zen+ architecture on the second-gen Threadripper, which beats out Intel's just-announced 28C/56T processor.
AMD's new Threadripper will be coming in 24C/48T and 32C/64T with the company showing off the new CPUs on air cooling here at Computex, which is very impressive. The new Threadripper CPUs will be launching in Q3 2018, so we don't have long to wait at all.