Activision is starting to make good use of their insane $5.9 billion acquisition of mobile developer King back in 2015, with the Candy Crush developer working on an "exciting new project", which just so happens to be a new Call of Duty game, for mobile.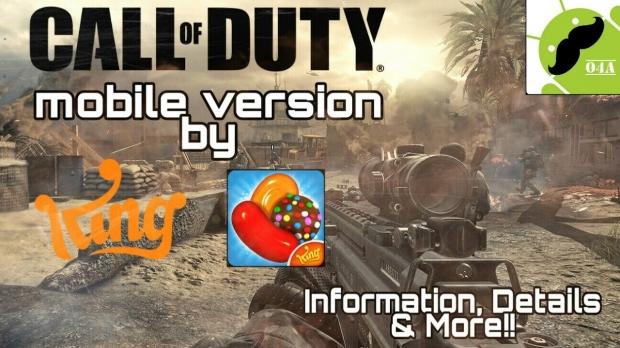 The developer recently posted a job ad looking for a level designer for their studio in Stockholm, Sweden. The job ad reads: "The aim is to create a Call of Duty experience on mobile, while also breaking new ground for mobile and redefining the genre. The approach and ambition is to be fresh, social, and highly accessible, while providing a very authentic game experience".
Activision is currently preparing the hype train for Call of Duty: Black Ops 4, but with PUBG and Fortnite doing so much damage not just on the usual platforms: PC and consoles, but the mobile market... Activision (and King) have some catching up to do in this market.