Eidos: we want to try new things, build strong online tech
Eidos Montreal's next games should merge both singleplayer and online elements together.

Published Fri, May 11 2018 5:07 PM CDT
|
Updated Tue, Nov 3 2020 11:51 AM CST
Deus Ex and Shadow of the Tomb Raider dev Eidos Montreal wants to experiment with new methods and technology to help power its games, including more robust online elements.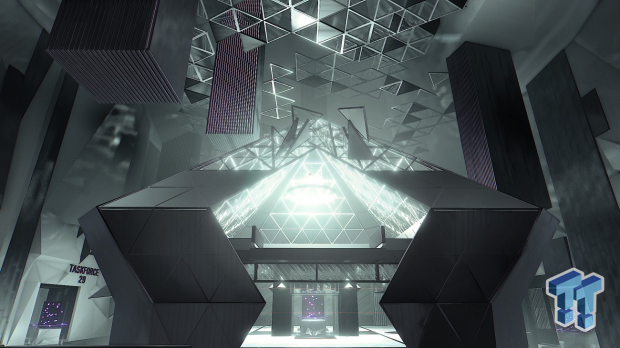 As the industry pushes towards more online-based service games, it only makes sense for developers and publishers to follow the latest trendsetters like Fortnite. While not every game dev needs not make a battle royale game, there is a long-term lucrative sustainability to be found in the live game model. As a result we've seen publishers like Ubisoft merge online content into singleplayer components in games like Assassin's Creed: Origins and more recently with Far Cry 5, and this is something Eidos Montreal would like to pursue.
"We need to try new things, experience stuff and learn," Eidos Montreal's studio head David Anfossi told GamesIndustry.biz.
"We want to build strong online technology. We are doing tests, we are learning, and we are working out how to apply that to our games, but we have to be careful about the fans. Online does not have to mean multiplayer. It could, but it could also be something different. It can be a single-player experience but online."
Read Also: Deus Ex isn't dead, says Eidos Montreal
Given Eidos is rumored to be making a Guardians of the Galaxy game as part of Square Enix's multi-year partnership with Marvel, it'd behoove the dev to tackle this kind of roadmap. We've already seen hints that Crystal Dynamics' confirmed Avengers game will have live service elements, and that may be something that carries over to Eidos' project as well.
Anfossi doesn't exactly highlight what online tech would mean for singleplayer-only games, but I'm suspecting it'd be more of a rotating engagement-driven update cycle powered by optional in-game microtransactions. At the same time, however, the studio could ship more games with both singleplayer and multiplayer--or a combination of the two.
"Online, for me, does not mean we forget the single-player experience. It could be part of that experience. Or it might mean we try multiplayer things at the same time."
What's most interesting is that Square Enix doesn't put strong emphasis on games-as-a-service content as part of its Digital Entertainments segment. The core GaaS model is usually associated with MMO and browser/mobile titles, and sits at number four in the company's current mid-term target roadmap.
Online elements into singleplayer games isn't necessarily a bad thing, though, and could breathe life into these titles months or even years after release. It all just depends on how they're monetized, of course...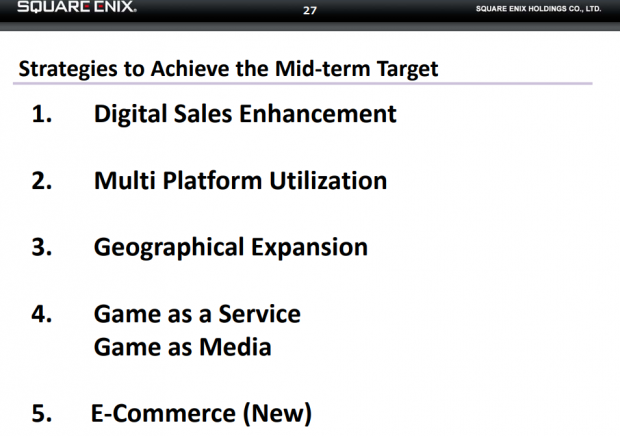 Related Tags