Thanos is coming to Fortnite starting tomorrow, Infinity Gauntlet and all.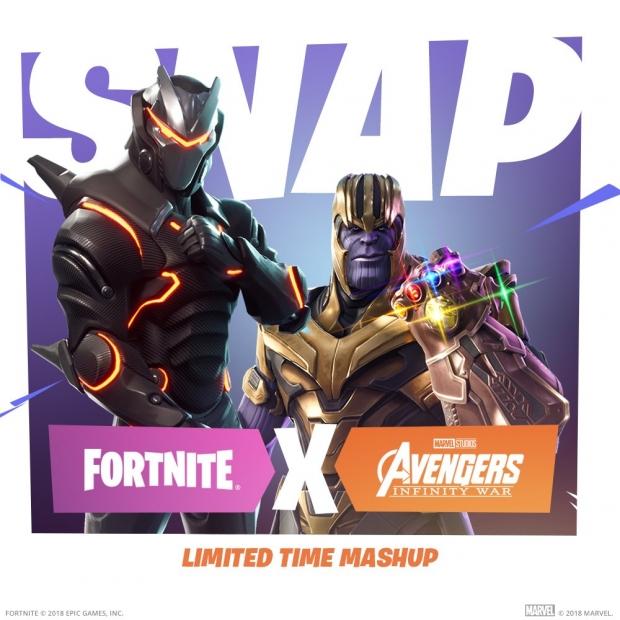 In an interesting new move, Marvel and Epic Games have revealed a special crossover: a new limited-time Fortnite event that sees Thanos coming to the massively popular battle royale shooter. Well...sort of. The Infinity Gauntlet will be randomly dropped on the event's map, and whichever player finds it will transform into the mad titan Thanos himself and wield tremendous power.
What's fascinating is this transmedia mashup wouldn't have happened if Infinity War co-director Joe Russo wasn't a big fan of Fortnite.
"Over the past few months, while we were editing Infinity War, we'd take breaks to hop on and get in a few games. And then we started thinking, how cool would it be to have some kind of Avengers-Fortnite mashup? So we stalked Donald [Mustard, worldwide creative director for Epic]," Russo told Entertainment Weekly.
The new event is scheduled to drop tomorrow on all platforms, including PS4, Xbox One and PC.