Quake Champions will have an update in the coming weeks that will enable bots, which will be coded clever enough to perform trick jumps and strafe jumps, just like you.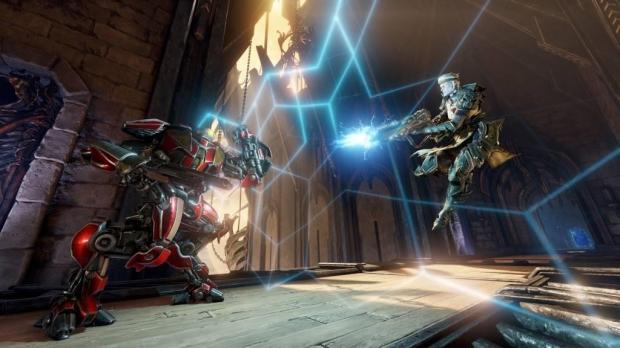 The bots will have a difficulty sliding scale that you can adjust depending on how good you are, where on the easier side of things the bots will treat you like a newb and not pick up powerful weapons and pick ups like Quad Damage. When they're harder, the bots will see you picking up a powerful weapon or Quad Damage and avoid trying to go for it, impressive.
id Software has said that the bots will arrive in two phases, with Phase 1 coming "soon" according to Quake Champions' technical director, John Dean. The bots will only be featured in a few game mods, but they'll be able to use any champion and weapon, but not the champion abilities.
The second phase will have bots use champion abilities, and will be available in all game modes of Quake Champions.