Pokemon Switch RPG listed as 2018 or later
Nintendo's latest software sales targets give clues on Pokemon Switch's potential release.

Published Thu, Apr 26 2018 5:19 PM CDT
|
Updated Tue, Nov 3 2020 11:52 AM CST
Announced at E3 2017, the Pokemon RPG for the Nintendo Switch was originally slated for release in 2018 but the game may miss its release target.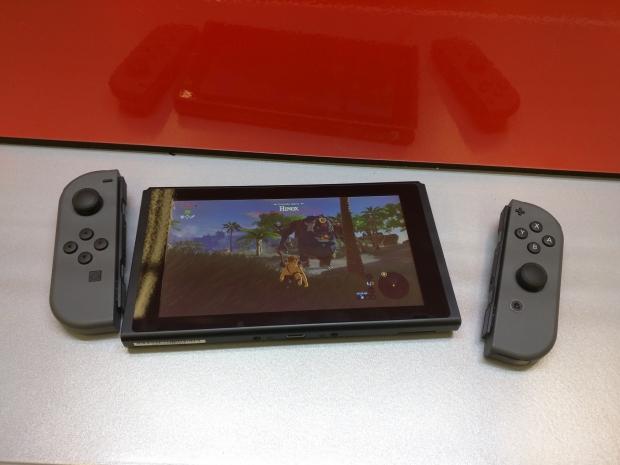 Nintendo's latest financial earnings give key insight on the future of the company's software and hardware plans, but also allows gamers to gauge expectations on future game releases. One of the most anticipated Switch games is the Pokemon RPG that's supposed to launch this year, but Nintendo now lists it as "2018 or later". The other high profile first-party game Super Smash Bros. is locked in for 2018, whereas Metroid Prime 4 is still marked as TBD.
To get a better picture at what's going on with the Switch's games lineup I took a quick gander at Nintendo's internal Switch software forecasts for the current fiscal year. For FY2018 (April 1, 2018 - March 31, 2019) Nintendo expects to sell a whopping 100 million in combined digital and physical software for the console, representing a big 45% jump from FY2017's 68.97 million software sales units.
Now this raise could be attributed to a few things.
Nintendo may indeed release Pokemon Switch throughout its fiscal year but outside of 2018--remember that the fiscal timeline doesn't end until 2019, so Pokemon Switch could launch from January through March 2019 and still be included in those figures. Any Pokemon release would undoubtedly skyrocket that platform's sales throughout the year. So the "2018 or later" could simply mean "2018 or before the 2019 fiscal year cutoff".
It's also likely the spike is due to Nintendo's continued rollout of Switch games. 2018 should actually see more games release on the eShop and in stores. In order to sell 20 million Switch units this year Nintendo has to consistently bombard the market with both third-party and first-party games to move consoles.
Also remember FY2017's software sales included huge hits like Super Mario Odyssey, Zelda: Breath of the Wild and Splatoon 2, so a big spike should tell you what kinds of games Nintendo will launch this year. Of course those major first-party movers will continue to sell throughout FY2018 and beyond as more new Switch owners buy into the ecosystem.
The combined push of both Pokemon RPG, Super Smash Bros., and the assortment of third-party and previously announced first-party games should meet the company's software target while also pushing hardware to boot.
However there's always the possibility that Pokemon Switch won't be ready and Nintendo doesn't hit its sales goal. These figures are usually conservative unless the company has a good reason to make lofty targets--and based on the Switch's performance I'd say Nintendo has been convinced.
Details on the new Pokemon game are slim, but we do know some things. The Pokemon Company confirmed the game will be a "core" Pokemon RPG for the Nintendo Switch, and Nintendo of America President Reggie Fils-Aime affirms the new Pokemon game will be a "a traditional find, battle, train type experience."
Related Tags