Nintendo of America affirms that the hugely anticipated Metroid Prime 4 and new upcoming mainline Pokemon RPG will release in 2018 on the Nintendo Switch.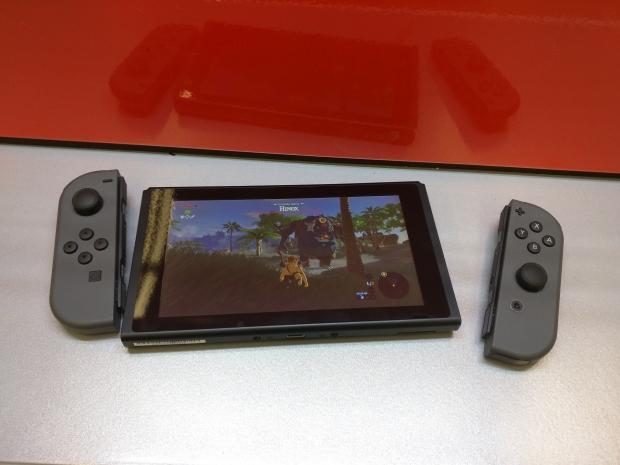 Nintendo has spared no time or expense creating a massive IP selection to power its new Switch handheld-console hybrid, releasing key first-party titles like ARMS, Splatoon 2, The Legend of Zelda: Breath of the Wild, Mario Kart 8: Deluxe, and Super Mario Odyssey in 2017 alone. During its E3 2017 livestream, Nintendo announced two heavy-hitting powerhouses, Metroid Prime 4 and a new Pokemon RPG, both of which are Switch exclusives. But until now we had no clue when those big-name games would actually release.
In a recent interview with VentureBeat, Nintendo of America's corporate communications director Charlie Scibetta confirmed both games would release next year. "If you want to be able to play games and not have a dry spell between any of the big launches, we think Nintendo Switch is a good place to be. We have a nice drumbeat of first and third party. You'll never have to wait long," he said.
"Just as you get through a game and you're starting to put your head up, put the periscope out to see what else is out there, hopefully we'll have something right there for you.
"We've announced a nice lineup through this year, and next year we have some big games coming with Metroid 4. 2018 will be around Metroid, Kirby, Yoshi, new Pokemon game has been announced.
"We feel good about the lineup for this year and beyond."
Official details are light on both games, but here's what we know so far.
Metroid Prime 4:
Nintendo has said that Metroid Prime 4 will will be a first-person adventure game that "returns to the roots of the original Metroid Prime." The game will have a new storyline that ties together all of the events of the Metroid Prime universe and "takes the story in new directions."
It's currently in development by series producer Kensuke Tanabe and a new development team--that's right, Retro studios isn't making this one. Tanabe affirms that his new dev team are working hard to bring the "action, isolation, and exploration of the Metroid Prime universe to life" on the Nintendo Switch.
New Pokemon RPG
The Pokemon Company confirmed the game will be a "core" Pokemon RPG for the Nintendo Switch.
Nintendo of America President Reggie Fils-Aime affirms the new Pokemon game will be a "a traditional find, battle, train type experience."