Halo devs: PC community is very important to us
Halo devs at 343i affirm PC gamers are a major focus for the studio...does this mean MCC is coming to PC?

Published Wed, Apr 25 2018 5:25 PM CDT
|
Updated Tue, Nov 3 2020 11:52 AM CST
343 Industries could be working on bringing authentic Halo multiplayer to PC in some form--could it be Halo: Master Chief Collection or maybe an official worldwide rollout of Halo Online?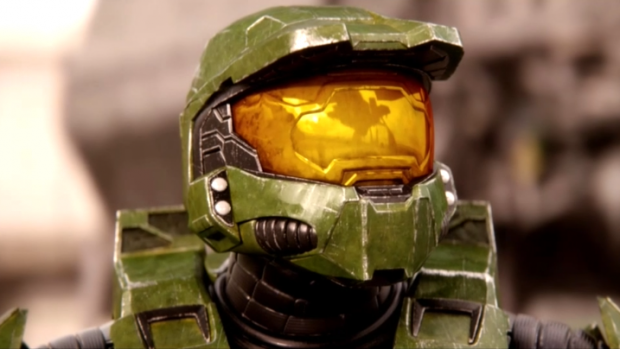 In its official statement surrounding the unauthorized Eldewrito Halo Online PC mod 343i both confirmed the mod itself will be put on hiatus while saying something else quite interesting: the team is excited about bringing an "official classic Halo experience" to PC at some point. In fact the Halo devs are so impressed with Eldewrito's most recently 0.6 update that they want to team up with the team in a bid to broaden community-driven tools and creations across the Halo fanbase.
Here's 343i's full statement on the matter: "One thing remains clear - the community really wants more Halo on PC. As we look ahead, we're very excited about the prospects of an official classic Halo experience making its way to PC and we hope to be able to partner with the ElDewrito team and broader mod and content creation community to help inform the types of experiences and features our fans desire. While we have nothing to announce today, please know that the PC community is very important to us and top of mind as we work towards the future," the developers said in the post.
Xbox boss Phil Spencer also lent credence to a PC-driven Halo in a recent Tweet:
While 343i is indeed working on the next Halo--presumably Halo 6--for Xbox consoles, there are a few possibilities here. The most logical one is that Halo: The Master Chief Collection will drop on PC at some point, likely with cross-play for Xbox One owners and Xbox Game Pass integration to boot. The other possibility is that Halo Online has been gearing up for a global launch, or at least a launch in North America, and the Eldewrito team could be employed to work on the game itself.
The third possibility isn't very probable to me: Halo 6 could drop on both PC and Xbox. Considering the Xbox console brand needs more exclusives, and that Halo is a big system-seller for the company, I'm reticent on believing certain big blockbusters will be part of its unified cross-platform ecosystem. I'm also wondering if 343i can handle multiple platforms given it has to scale on all three Xbox platforms--Xbox One, Xbox One S and Xbox One X, the first of which is dramatically different than the last in terms of power.
But then again it's always possible. Microsoft has been building this console-and-PC scope for quite some time, and has been implementing to key steps to ensure its longevity and success by attracting both PC and console gamers alike.
We should find out more official details at Microsoft's E3 2018 showcase in June.
Related Tags