Will Halo 6 be revealed at E3 2018?
Microsoft says E3 reveals for 2018 and beyond are on the horizon.

Published Thu, Apr 19 2018 6:38 PM CDT
|
Updated Tue, Nov 3 2020 11:52 AM CST
Could Microsoft finally unwrap the next big Halo shooter at E3 2018? We don't know for sure, but a Halo 6 announcement would help elevate the games-maker's first-party profile to new heights.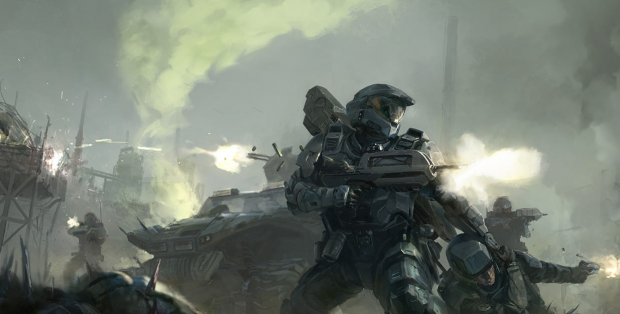 343 Industries confirmed the Halo game has been in development as far back as 2015, and it's likely to have been in early stages even before Halo 5 shipped. Fast forwarding to nearly 3 years later and Microsoft has been quite mum on any future Halo games despite the launch of its Xbox One X console--which would've been a perfect time to release or at least announce Halo 6.
Now with E3 2018 just months away Microsoft is teasing its plans for the event. The company said that it will show off currently announced games as well as some titles that won't release in 2018. The latter probably includes Halo 6 given a recent job listing indicates the team still needs some time to optimize the game on the new Xbox system.
"During the briefing, you'll have a chance to check out everything from in-depth looks at previously-announced games to trailers for our unannounced titles coming in 2018 and beyond," Microsoft write on a news post. "You can watch the Xbox E3 2018 Briefing live beginning at 1 p.m. PDT on Sunday, June 10 on the official Xbox Mixer Channel or on the Mixer app for Xbox One and Windows 10."
One of the bigger reasons Halo 6 could be revealed at E3 2018 lies in Microsoft's weak first-party slate of games. While Microsoft is focused more on long-term platform-unifying engagement strategies with a broader scope instead of focusing exclusively on its Xbox One exclusive lineup, the company does need some big system sellers.
Halo has always been a system-seller and a triumphant return to form is what 343i and Microsoft both need.
Related Tags