Razer is now selling digital PC games
In a not-so-surprising move, Razer is now peddling video games.

Published Thu, Apr 5 2018 6:11 PM CDT
|
Updated Tue, Nov 3 2020 11:52 AM CST
Razer pushes headlong into the digital game storefront market in an effort to fortify its ecosystem of products and engagement.
The Razer Game Store opened up today, and it's not really a surprise to me: ever since I read up on the company's zVault strategy I thought a game store was the next logical step. While Razer's game store peddles the latest and greatest PC gaming hits, it isn't a GOG or Steam competitor: instead it's more like a reseller (in theory--Razer says the keys are legit) or like the Humble Store that doles out Steam and uPlay codes for cash. While you might get deep discounts on Steam, GOG, and the Humble Store, the Razer Game Store also offers extra incentives: vouchers, zSilver, and special promos.
Ideally Razer wants you to first spend money on its zGold virtual currency and use it to buy games on the storefront. The currency is used in a wide variety of software and services, making it a kind of microtransaction-esque premium currency that locks you into a specific ecosystem. All purchases on the store will net users virtual coin, but you'll get more zSilver if you buy zGold. Buying games on the store marked as "Razer Exclusive" will net you extra zSilver and other bonuses, and zSilver can then be spent to unlock extra games and promos.
The exact reward rates have yet to be announced.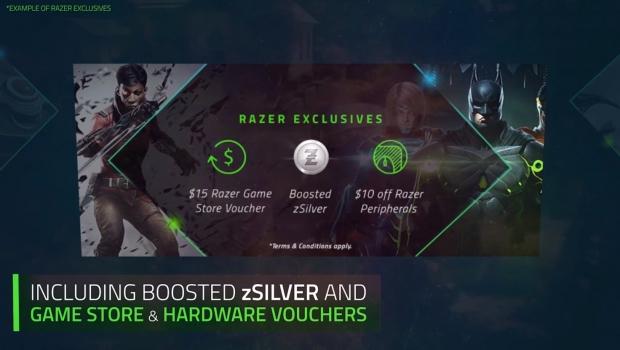 Here's what Razer had to say about the new store:
Razer exclusive deals - Our teams have been working closely with game publishers to bring you exclusive offers on the games you love. If a game is marked as "Razer Exclusive", it'll feature a great promotion and exclusive Razer rewards - better jump on it!

Razer rewards on every purchase - Keeping up with our promise to reward gamers, you'll be able to score zSilver every time you get a game on the Razer Game Store. Want more? Get double value when you buy your games using zGold. What's more, you can also receive zSilver bonuses, vouchers and hardware discounts on games marked as "Razer Exclusive" - never before gamers were rewarded this much for getting games

Official authorized game keys only -Of course, working close with game publishers also means all the games sold on the Razer Game Store are fully licensed. This means our keys are directly issued by game publishers, guaranteeing their origin and validity - no grey market bs here.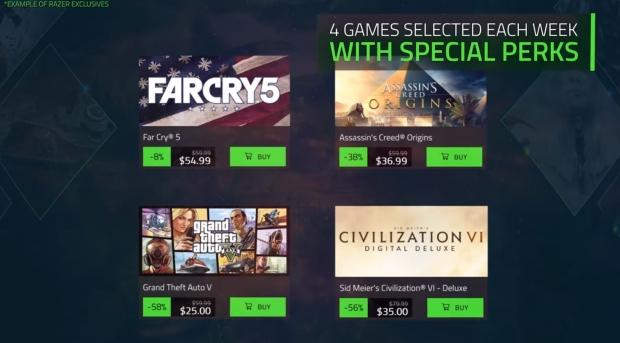 Related Tags