Ghost Recon: Wildlands free content extended for second year
Ghost Recon: Wildlands will get a second year of free content updates to keep players engaged.

Published Tue, Apr 3 2018 4:12 PM CDT
|
Updated Tue, Nov 3 2020 11:52 AM CST
In an extremely predictable move, Ubisoft will continue offering a slew of free content updates to engage Ghost Recon Wildlands' strong playerbase.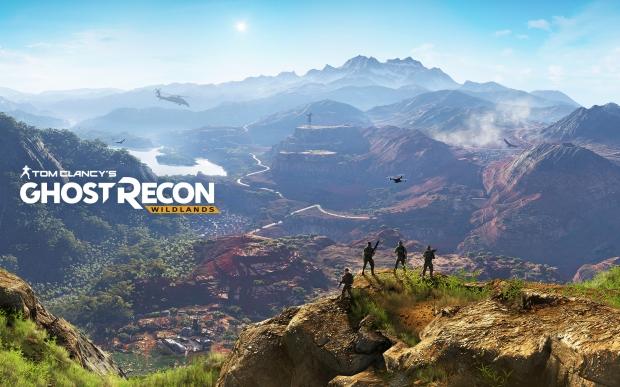 Like most big name games publishers, Ubisoft is a company that's banked strongly on live services--so much so that all of its games will incorporate them in some way (for instance look at Far Cry 5's optional convenience purchases). The games-maker has a found a way to balance the controversial pay-to-win schemes with cosmetics and other mitigating factors to both please gamers and make money, which has become a tightrope walk for companies like EA. Since Ubisoft makes hundreds of millions every year from player recurring investment, aka monetized engagement, it's critical for it to continue rolling out content to keep players playing--and spending.
Although Ghost Recon Wildlands has turned a year old, Ubisoft isn't ready to stop pushing out content. Considering the game has amassed 10 million users in its first year it's not surprising they don't want to throw the potential away--so the open-world tactical shooter is getting a second year of free content expansions and updates. There are four Special Operations updates in all and will offer a bunch of content like missions, items, rewards and even tweaks that players have requested.
The first Special Operation will launch April 10 and features a new campaign mission and challenge along with the new Sabotage PVP mode, which in turn comes with five new maps, a new class, and new perks.
What's perhaps most interesting about Ubisoft's announcement is that it'll sell an early access "Year 2 pass" for $30.
"In addition to the free updates, players will be able to purchase a Year 2 pass for $29.99, giving them seven-day early access to the new Ghost War classes as well as a customization pack, four Special Ops crates, and four Ghost War crates, giving them more character-customization options in the campaign and Ghost War," reads the update.
Related Tags