Far Cry 5 will have convenience microtransactions
Ubisoft essentially copies Assassin's Creed: Origins' micro-monetization with Far Cry 5.

Published Sun, Mar 4 2018 4:45 PM CST
|
Updated Tue, Nov 3 2020 11:52 AM CST
Surprising absolutely no one, Far Cry 5 will indeed have optional time-saving packages that gamers can buy from a digital storefront.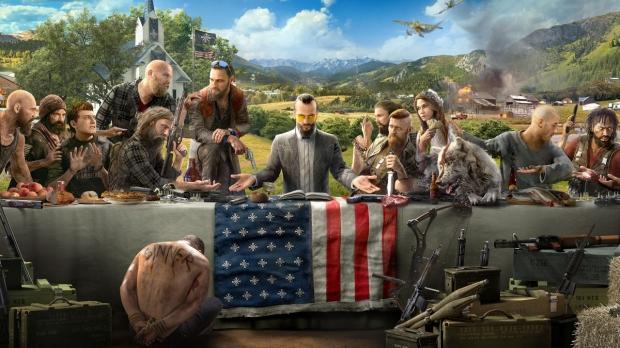 Back in May 2017 Ubisoft flat out confirmed that all of its games will be powered by live services, even singleplayer games. So the recent confirmation that Far Cry 5 will have a similar monetization model as Assassin's Creed: Origins shouldn't be shocking one bit--in fact I expected as such, especially with Far Cry 5's full online co-operative element. Remember that Ubisoft loves cashing in on engagement, and multiplayer is a massive driver for engagement--even co-op action.
"All our games now are bringing live operations," said Ubisoft CEO and co-founder Yves Guillemot in the financial report. "But the operations are all different. Ghost Recon's live operations are different from Rainbow Six's, and will be different from Assassin's Creed. Clearly the philosophy of all the games that we make is to be able to justify and bring live operations to titles for as long as we think it fits for the game."
There won't be lootboxes with random items, Ubisoft says, but simple convenience packages that offer crafting items and the like available on the uPlay store. That means Far Cry 5 should have its currency and an influx of new items, probably including weapons and even vehicles/skins.
For a good update on why Ubisoft is so keen on live services, check out our report here.
Far Cry 5 launches on March 27, 2018 for Xbox One, PS4, and PC.
Related Tags