I still remember walking out of the cinema after watching The Matrix and just thinking 'what the **** did I just watch?!' and then over the years truly appreciating the film.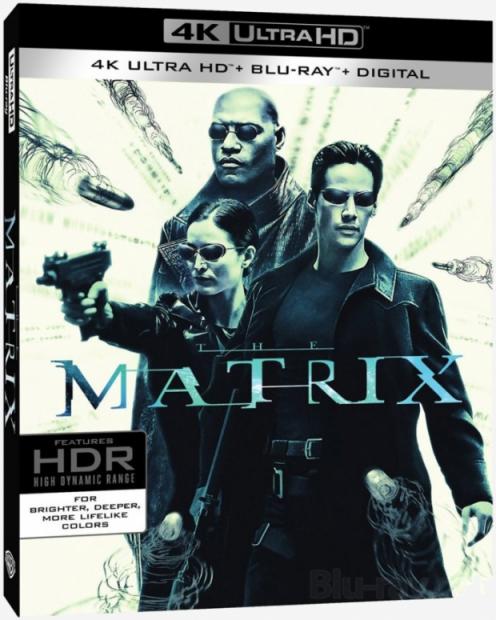 Warner Bros. is re-releasing The Matrix in 4K, offering it in a 4K Ultra HD / Blu-ray / digital combo for $41.99, available on May 22. The company achieved the 4K remaster by using the original 35mm film rolls that The Matrix was filmed on, so the quality should be much better than the 1080p digital release.
Bill Pope, who was the original director of photography on The Matrix, has reportedly overseen the entire project.
We can expect:
Special features and technical specs:
New 4K remaster supervised by director of photography Bill Pope

Newly remastered Dolby Atmos track for this release

Dolby VisionTM HDR-enabled presentation that dramatically expands the color palette and contrast range and uses dynamic metadata to automatically optimize the picture for every screen - frame by frame.
4K Blu-ray special features:
Written Introduction by the Wachowskis

"Philosopher" Commentary by Dr. Cornel West and Ken Wilbur

"Critics" Commentary by Todd McCarthy, John Powers and David Thomson

"Cast & Crew" Commentary by Carrie-Anne Moss, Zach Staenberg and John Gaeta

"Composer" Commentary by Don Davis with Music Only Track
Blu-ray special features:
The Matrix Revisited

Follow the White Rabbit

Take the Red Pill

Marilyn Manson "Rock is Dead" Music Video

Teaser Trailer

Theatrical Trailer
*The Blu-ray release will also be sourced from the brand new 4K remaster of the film.
Anthony fact #256: I remember buying the Pioneer DVR-102 DVD drive for this movie alone, and then after months of saving up I got my hands-on an MPEG2 decoder card, because at the time decoding video wasn't something your graphics card didn't do. It was all in software which reduced the quality, hence the need for a hardware decoder.
I watched The Matrix and its best fight scenes everyday after school, and it was all on my Sony Trinitron G520 (a 21-inch CRT which I had comfortable at 1600x1200 at 100Hz). It was beyond awesome, The Matrix has a high place on my 'best movies and best action of all time' and it was made right here in Australia, and released all the way back in 1999.