Microsoft's new cloud gaming arm is a big step forward
Microsoft's new cloud gaming division will help bring Xbox games to a much wider audience.

Published Mon, Mar 19 2018 1:08 PM CDT
|
Updated Tue, Nov 3 2020 11:52 AM CST
Microsoft continues laying the groundwork for a vast inter-connected web of devices to bring its games onto.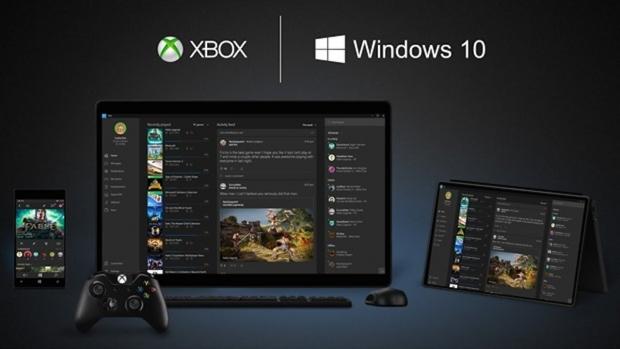 Rather than trying to beat Sony at its own game and push tons of Xbox hardware sales, Microsoft embraced its strengths and re-wrote the rules. Starting with unifying all Xbox One consoles with Windows 10 PCs, it transformed Xbox from a console into a cross-platform service that bridges multiple avenues. Xbox LIVE became the glue that holds the platforms together with tons of engagement and billions in monetization every year. And more recently Microsoft actually beat Sony at its own game with Game Pass, a $10 a month subscription service that includes a growing backlog of third-party games as well as every new future first-party Microsoft game (a value that absolutely smashes Sony's PlayStation Now game streaming service).
Microsoft isn't slowing down, either: it's plans are becoming more and more ambitious. At the end of 2017, the company actually started a cloud gaming division shortly before acquiring PlayFab, a "complete backend platform provider of services to build, launch and grow cloud-connected games". Before this Microsoft used Azure to accelerate games like PlayerUnknown's Battlegrounds on Xbox, and the upcoming Crackdown 3 to boot. Now the cloud gaming division will help foster these ideas and, eventually, likely build a games-streaming service that will beam Xbox games to all devices--from smart TVs to set-top boxes and mobile devices to boot.
The new cloud gaming division is helmed by Kareem Choudhry, who recently discussed a few tidbits in an interview with The Verge.
"Phil really wanted a dedicated team focused exclusively on the gaming cloud," Cloudhry said in the interview. "Those were conversations that started happening last summer, and we really started creating the structure of the organization at the end of last year."
Using PlayFab's tools Microsoft is currently gearing up to attract third-party devs to use its cloud for their games. Once that happens, Redmond will likely be making key moves to stream those titles to a wider audience and tap the mobile market even more.
Game Pass is undoubtedly the inception of this strategy, and it's very likely that Game Pass (or some form of it) will be the service that's streamed to gamers everywhere--not just PC or Xbox owners.
"What we're doing with game pass and creating a subscription-based product, where over half the content is third-party content. I would say we're getting started from a subscription product perspective."
"We're looking at ways to make that content available to anyone no matter what device they're on," Cloudhry said.
I'm very curious to see if Microsoft will unveil some sort of new Xbox set-top box (the fabled Project Hobart that never materialized) that's specifically designed for this reason. It'd be disc-less and only stream content...but that's probably farther down the line.
Related Tags