AMD celebrated the "One Year Ryzen Anniversary" call yesterday, which saw the company reiterating its success since the release of Ryzen a year ago, and what is coming in 2018 and beyond.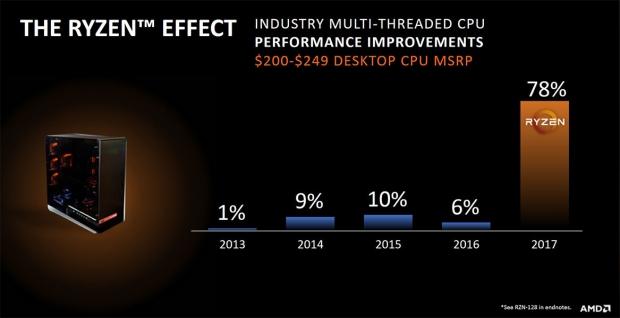 Jim Anderson, SVP and GM of Computing and Graphics at AMD said that the company has near-term goals of reaching the market share levels of the glory days of AMD, the days of Athlon 64, in the early-2000s. Anderson said: "I don't see any reason we can't get back to historical share levels that AMD has enjoyed in the past".
AMD is wanting to see that success again by offering users more CPU cores for less money with Ryzen, all the while adding technology and improvements to their CPU architecture, like the introduction of the Vega GPU architecture on the recent release of Raven Ridge APUs.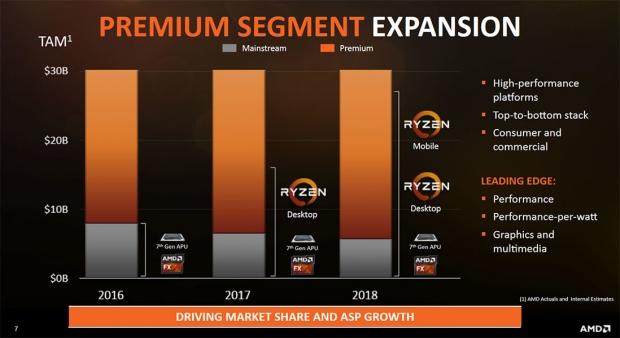 Throughout 2017, AMD increased their desktop CPU market share by 50% year-over-year, and in Q1 2018, AMD saw 50% of their client compute revenue coming from Ryzen, an increase of 40% from Q4 2017.
AMD expects 60 new Ryzen-based platforms for OEMs in 2018, with most of these landing in the mobile markets and performance sector. AMD is expecting a $10 billion business from this, in addition to the $9 billion business in the CPU market.