Now that the Nintendo Switch has gained tremendous sales worldwide, it's imperative that the games-maker is able to continue this momentum going forward with a slate of innovative products and games--which is something Nintendo plans to do.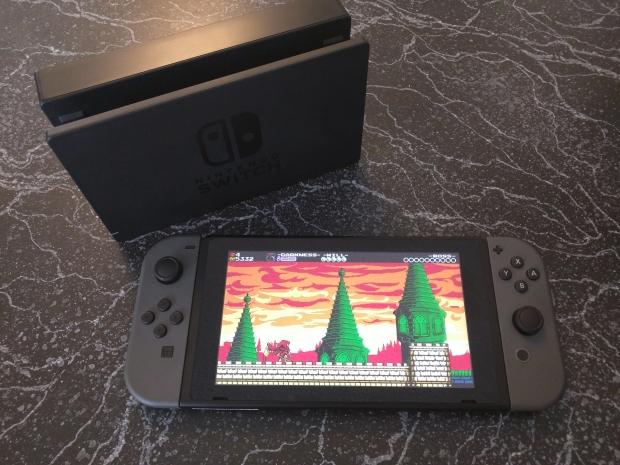 Every quarter it seems Nintendo keeps beating its Switch sales targets. The company is selling the hybrid-handheld console faster than they can make them, but even amid shortages, it's managed to completely smash its forecasts--a trend that should continue for the foreseeable future. What makes the Switch so appealing is not only that it allows gamers to take their games on-the-go and also play them at home, but the software library itself, which is grown to tremendous proportions. And this is only just the beginning.
In a recent financial meeting, Nintendo President Tatsumi Kimishima affirmed that the Switch's second year on the market is extremely important for its continued success, and the Japanese titan has a solid plan in place for the console's future.
"Year two is critical in terms of how the Nintendo Swtich business will expand going forward," Mr. Kimishima said at the Q&A session. "Of course, I'm not suggesting that the first year was unimportant, but we launched the hardware last March, not during the holiday season, so we prepared a lineup of major titles, thinking our most important task was getting game fans and Nintendo fans quickly on board with Nintendo Switch."
"The main feature of Nintendo Switch is that it can be played "anytime, anywhere, with anyone," so our focus in the second year will be to continue to release numerous software titles that provide the experience and hammer home that concept and encourage consumers to discover their own ways of having fun."
The Nintendo President also confirmed that a number of new Switch products are in the works and should be released by the end of the fiscal year ending March 2019. Could we get transforming JoyCons that are game-specific, such as attachable GameCube style peripherals that replicate old-school feels?
"We will release a series of products, including some not announced today, and continue to creative games like Nintendo Labo that people look forward to playing," Kimishima said.
But some plans may not actually work out: "Things to not always according to design in the entertainment business, no matter how much you talk about plans, so let me just say that we want to continue to create new and interesting products, and I hope you will look forward in anticipation."
Nintendo Executive Managing Director Shinya Takahashi highlights that the company's branches are all working together in a harmonized union in an effort to accelerate game development and find that mutualism between marketing, game dev, and hardware design/manufacturing.
"We are nurturing junior developers inside the company (to continue creating interesting products). Our developers understand how important it is this year to create both products that are fun to more people and products that even game fans will find compelling to play," Mr. Takahashi said.
"Behind the unceasing stream of Nintendo Switch software releases to date is an approach to development that concentrates on development, itself the fruit of efforts several years ago to integrate the software development teams, which has made it easier to organize teams. Another major factor is our approach inside Nintendo whereby not just the software, hardware, and system development teams, but also the manufacturing, global marketing, and sales teams join together now for closer discussions about 'what can be developed when' and 'what can be sold when'."