Broadcom wants Qualcomm, could increase bid to $120 billion
Broadcom rumored to offer a record-breaking $120 billion for Qualcomm takeover.
Published
2 minutes & 28 seconds read time
Update: Qualcomm acknoledges it has received the massive bid, with a huge reply in a PR statement just now:
Qualcomm Incorporated (NASDAQ: QCOM) ("Qualcomm" or the "Company") today confirmed that it has received a revised, non-binding, unsolicited proposal from Broadcom Limited (NASDAQ: AVGO) to acquire all outstanding shares of Qualcomm for $60.00 per share in cash and $22.00 per share in Broadcom stock.
Consistent with its fiduciary duties, the Qualcomm Board of Directors, in consultation with its financial and legal advisors, will review the revised proposal to determine the course of action it believes is in the best interests of the Company and its stockholders. Qualcomm will have no further comment on the proposal until its Board of Directors has completed its review.
On November 13, 2017, Qualcomm's Board of Directors unanimously rejected Broadcom's non-binding, unsolicited proposal to acquire Qualcomm for per share consideration of $60.00 in cash and $10.00 in Broadcom stock. After a comprehensive review, conducted in consultation with its financial and legal advisors, the Board concluded that Broadcom's proposal dramatically undervalues Qualcomm and comes with significant regulatory uncertainty, and therefore is not in the best interests of Qualcomm stockholders.
Goldman Sachs & Co. LLC, Evercore and Centerview Partners are acting as financial advisors to Qualcomm. Paul, Weiss, Rifkind, Wharton & Garrison LLP, Cravath, Swaine & Moore LLP and DLA Piper LLP (US) are acting as legal advisors to Qualcomm.
Broadcom wants Qualcomm bad, and by bad, we mean really bad. Broadcom is reportedly meeting its advisers over the weekend in order to increase their takeover bid of Qualcomm to $80-82 per share, up from $70 per share previously.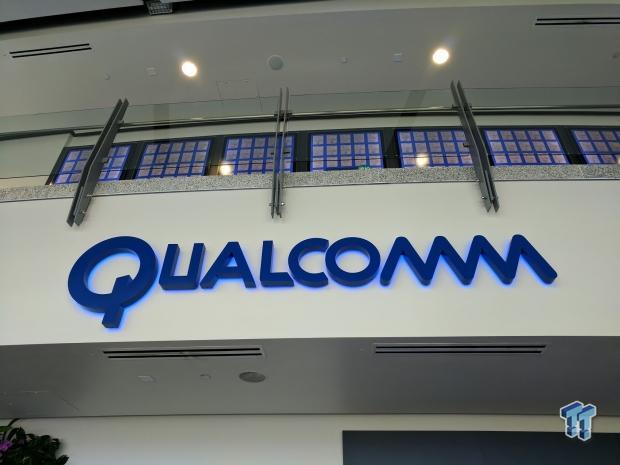 This would land the takeover of Qualcomm in the vicinity of a huge $120 billion, which will see Broadcom getting more power to get the US tech giant to the negotiating table. Broadcom is also reportedly offering Qualcomm a higher-than-usual breakup fee in case regulators stop the deal, according to Reuters' sources.
Reuters' sources did add that Broadcom boss Hock Tan might "significantly change the terms at the last minute", with the same sources asking "not to be identified because the deliberations are confidential", reports Reuters.
Broadcom has said that it is "very confident" that a deal could be signed inside of 12 months, with Qualcomm saying that the deal could take over 18 months jumping through regulatory hoops around the world. Qualcomm is on the cusp of continiuing to take over the world with its push into the world of 5G connectivity, with Qualcomm arguing that Broadcom's takeover bis is still low, with Reuters saying that the hostile bid is "aimed at acquiring the company on the cheap".
Sprint recently announced they've teamed with Qualcomm to launch a nationwide 5G network in the US starting in the first half of 2019, and with Qualcomm's continued presence in the world of 5G, Broadcom is obviously wanting to get in early before Qualcomm heads towards being a trillion-dollar company.
Related Tags