God of War director steers clear of the open world genre
God of War director Cory Barlog says open world games are 'homework' and instead will concentrate on a more 'emotionally challenged' experience.

Published Tue, Jan 9 2018 4:16 AM CST
|
Updated Tue, Nov 3 2020 11:53 AM CST
The open world genre seems to be quite attracting to developers these days as many games seem to be adopting the genre in hopes of widening the universe that their game is built around.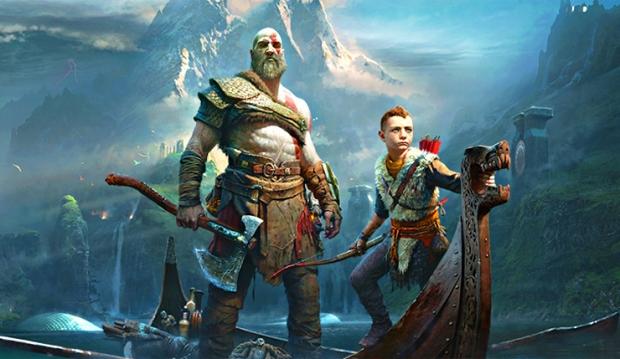 Sometimes players of open world games say that their attachment to the main characters is diluted down by the sheer size of the world. Cory Barlog, the director of God of War seems to agree with this and says that his franchise will be taking a more "wide linear" approach, rather than jumping straight into massive open world.
In a recent interview with GameInformer, Barlog delves into the open world genre, bringing some good points about the genre disadvantages. Barlog says that when he was playing open world games that the experience felt more like "homework" as the list of things he "had" to do was to away from the character development.
The director noticed that this is not what the God of War franchise does best but instead wants to head for a more "emotionally challenging" experience.
He said: "Exploration was a part of the original series, but it wasn't really blown up. [We decided] to make that a massive part. Let's celebrate the curiosity and discovery - what playing video games is all about. [During early development] I was paying a lot of open-world games, [and] feeling a lot of fatigue, in the sense that open-world games feel like homework to me. [They're] not bad. There's phenomenal games out there, but getting home from work, and seeing this gigantic list of things to do, started to feel...that's not what we do best. We really want to focus on this character and the development of it. So, going full open world wasn't what we wanted to do. [...] [We didn't want players to] boot the game, and right away there's 5 thousand icons."
Perhaps another reason why Barlog wants to steer the God of War games away from the open world genre is because Sony's platform already has open-world games like Days Gone and Spider-Man already in the pipeline for release, so creating a game that is story driven would fit a more niche market, plus give original God of War fans a relatable feeling within the character development.
Barlog continued: "Comics and movies, they have this arc, and I think [games] are right at the beginning of that time where they're realizing, 'Oh, we can do serious stuff with this.' We're at this key tipping point, where people are actually eager for this kind of material. People want to play a game where they're emotionally challenged. They want to see characters they believe in and related to, rather than just, 'He can do this cool mechanic.' They enjoy the 'why,' instead of just the 'what' and the 'where.' It's not new, but it's new in the sense that the broad audience, they actually want that."
Related Tags