Unikrn has been leading the gaming and eSports scenes for a couple of years now, but the company released Unikoin Gold and ever since then it has been golden.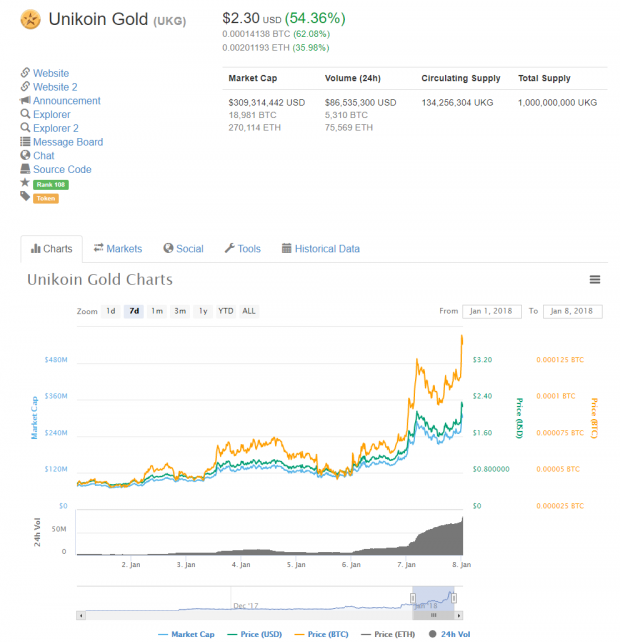 Unikoin Gold (UKG) has had its price driven up towards the moon starting this year, hovering in the mid-50c mark before it started smashing through $1. UKG breached $1 on January 4 before rising further on January 7 when UKG started hitting new crypto exchanges.
UKG hit $2 before it began dropping, as there was resistance before it could drive up any further, with some original investors most likely taking some profits at the $2 mark. But that didn't stop UKG, which scaled right up with nearly triple its trading volume happening in the last 36 hours alone.
It was only a few hours ago that UKG hit its record $2.35, with the price falling slightly to $2.30 at the time of writing, giving UKG a market cap of $309 million. $89 million of UKG has been traded in the last 24 hours, with 134 million UKG circulating right now, and 1 billion UKG in total.