Keylogger found planted on over 460 HP laptops
HP has been caught with a keylogger pre-installed on over 460 notebook models.

Published Tue, Dec 12 2017 7:09 AM CST
|
Updated Tue, Nov 3 2020 11:53 AM CST
Security researcher ZwClose has found that HP have pre-installed a keylogger into different models of their laptops, with over 460 different models affected.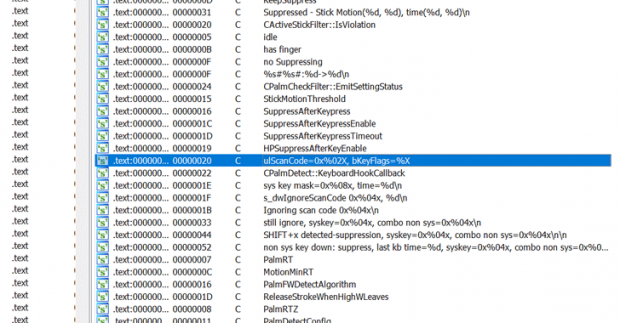 This keylogger installed by HP allows for hackers to record every key stroke made on your laptops keyboard, essentially giving the open opportunity for passwords, credit card details and any personal account information to be stolen.
Courtesy of ZwClose we now know that the file is embedded in the SynTP.sys which is apart of the Synaptics touchpad driver which ships with standard HP notebook computers.
For those that have one of these HP notebook computers and want to check if this file is on your PC the location of the registry key can be found here:
- HKLMSoftwareSynaptics%ProductName%
- HKLMSoftwareSynaptics%ProductName%Default
Since last month HP have acknowledged the presence of the keylogger and have claiming that the file was "a potential security vulnerability" and "has been identified with certain versions of Synaptic touch pad drivers that impact all Synaptics OEM partners."
A driver update can be found on the HP Support website for anyone that has a notebook and wants to remove the file from their computer.
Related Tags