Dying Light gets new battle royale multiplayer mode in 2018
Techland is infusing PUBG elements into their beloved zombie game.
Published Dec 7, 2017 5:09 PM CST
|
Updated Tue, Nov 3 2020 11:53 AM CST
1 minute & 38 seconds read time
PUBG is coming to Dying Light...well sort of.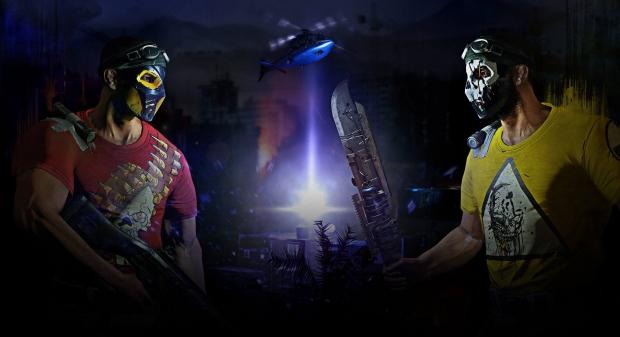 Today Techland announced that their lauded Dying Light zombie game would get a standalone expansion called Bad Blood, which drops players in a multiplayer battle royale experience set in the post-apocalyptic dead-world of the game. What's interesting about Bad Blood, however, is that it's not trying to blatantly copy PUBG: Techland affirms the expansion will have both PVP and PVE elements, which makes me think zombies will be in the mix too.
Bad Blood will have three different modes including:
RAPID LOOTING
You and five other players are dropped into a hostile, zombie-infested area. Each of you has the same goal: to evacuate before the night falls. Use your parkour skills to swiftly traverse the city, scavenging for weapons that will give you an edge over your opponents. But remember, the clock is ticking.
ALLIES & TRAITORS
To pay for a seat on the extraction chopper, you need to harvest blood samples from the infected. Form dynamic alliances with other players to get tactical against formidable zombie bosses - and then turn on your allies to steal their samples. In a cruel set-up where everyone fights for the survival of the few, betrayal is not a question of "if", but "when".
EVACUATION
The more samples the players harvest collectively, the more seats are unlocked. But everyone pays for their seat individually, which means the alliances are short-lived and can easily end with a stab in the back. Make sure you have enough evacuation points once the chopper arrives, and don't get killed as you race to the extraction zone.
Dying Light: Bad Blood - the new standalone multiplayer expansion. Enjoy violent and dynamically changing online matches that blend PvP and PvE styles of gameplay, while retaining the core of Dying Light's unique experience."
The expansion is due out in 2018, but pricing has yet to be revealed. It may actually be a free update in the vein of the games-maker's previous efforts.
You can sign up for a beta test here.
Related Tags