PlayerUnknown's Battlegrounds just won't quit breaking records...and the game's playerbase is dominated by Chinese gamers.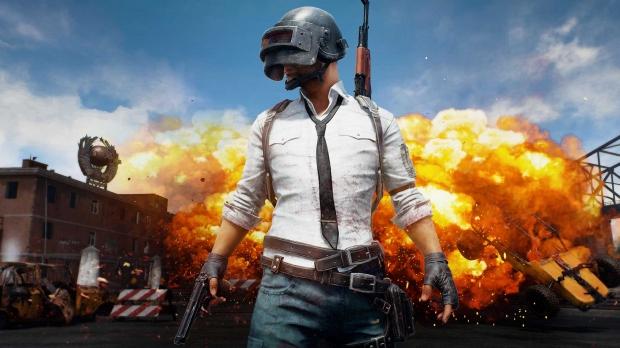 According to the latest metrics from SteamSpy, PUBG has now has over 17.1 million owners--in fact, the game broke the 17 million mark 5 days ago. Where things get really interesting is the game's geographical playerbase makeup, which shows most of PUBG's owners and active players are in China. For reference, PUBG has now sold more copies than the entire Devil May Cry franchise.
Figures show that China represents roughly 37% of PUBG's owners and a huge 44% of its playerbase, dwarfing the numbers in the U.S. that hold 14.5% owners and about 11% of game players. As key service games command billions in earnings from China, Bluehole stands to reap tremendous revenues if they can properly monetize this playerbase.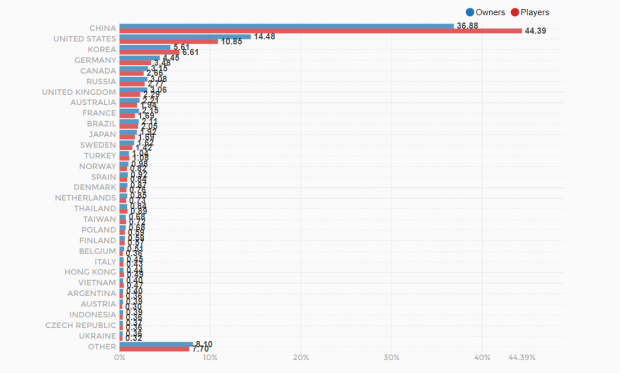 However, while game sales are always great for any developer, the staggering meteoric rise of PUBG has put significant strain on Bluehole to the point where they've created a company just to manage the game. PlayerUnknown himself has admitted that the studio can barely keep up with the demand, and that if it weren't for Microsoft investing tons of revenue and developer help, PUBG probably wouldn't be coming to consoles for a long time.
We can only imagine how much money PUBG will make the developer when microtransactions begin rolling out in earnest, and when major eSports events start taking place across the globe. I think it's only a matter of time until a major games maker buys the company and absorbs the IP (I'm looking at you, Tencent).