PlayerUnknown's Battlegrounds is now so big it has its own dedicated company, showing that Bluehole is keen on not being squeezed out of the battle royale market by its competitors.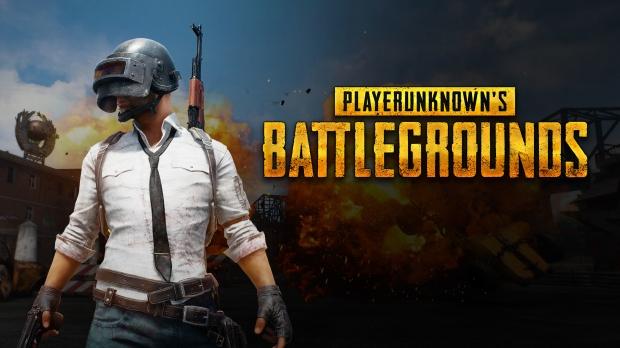 Today games publisher Bluehole announced the PUBG Corporation, a new subsidiary made up of PlayerUnknown's Battlegrounds developers and helmed by game producer Chang-han Kim, who will serve as CEO for the company. The PUBG Corporation is making big plans for expansion across the globe to ensure the service-based shooter grows to new staggering heights; the company says it's established a branch in the United States, and will do the same in Europe and Japan.
The PUBG Corporation is just the beginning of Bluehole's plans for world domination. The company says it will launch a "variety of new businesses including esports and prepare for PUBG to become a global IP franchise."
PlayerUnknown's Battlegrounds is one of (if not the) most popular PC games in the games industry, and has smashed multiple records and milestones on its meteoric rise to success. At TweakTown we've chronicled the last-man-standing game's stunning performance on Steam, where it sold 10 million copies and is still climbing.
I recently posited that PUBG could eventually be squeezed out of the battle royale market as big publishers with huge budgets and resources like Ubisoft, EA, Activision and Take-Two enter the segment. We just saw evidence of this with Fortnite's free-to-play battle royale mode hitting 1 million users in its first day.
Nevertheless, PUBG continues its massive rise on Steam and shows no signs of slowing down, and Bluehole is doing everything it can to make sure it stays that way. PUBG creator Brendan Greene admitted that the development team literally can't keep up with its massively growing playerbase, and if it weren't for Microsoft's help, the game probably wouldn't come to Xbox for quite some time.
Bluehole's new business plan aims to give the team enough resources and funding to ensure PlayerUnknown's Battlegrounds can not only keep up with demand, but evolve into a billion-dollar service game that may rival greats like Activision-Blizzard, all while being marketed and represented across the globe as a worldwide IP.
Chinese titan Tencent has purchased 5% of Bluehole, but now wants to purchase more stake and help fund and publish PUBG across the globe. Bluehole previously denied reports of a Tencent investment, but the company chairman Chang Byung-gyu recently changed tact by telling Bloomberg that Tencent could be a "very important partner for us."
Although Bluehole is worth about $4.6 billion now, I'm pretty sure Tencent will become a bigger partner so that the team can ensure PUBG becomes a bonafide service-based titan.