Mass Effect dev: EA only cares about highest returns
'EA doesn't care about what players actually want, they only care about what players will pay for.'

Published Sat, Oct 21 2017 12:24 PM CDT
|
Updated Tue, Nov 3 2020 11:53 AM CST
Following the widely criticized closure of Visceral Games, and the rise of the games-as-a-service business model prompting doom for singleplayer games, ex-BioWare developer Manveer Heir gives a candid look at EA's thought process in the latest episode of VICE's Waypoint Radio.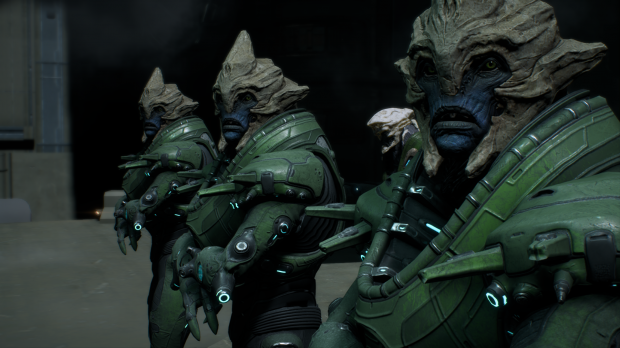 Manveer Heir has a storied career in the games industry, and has worked on a number of high-profile games such as 2009's Wolfenstein, Singularity, and is most known for his work at BioWare on Mass Effect 3 and Mass Effect: Andromeda. Heir recently sat down with Waypoint's Austin Walker and Danielle Riendeau to discuss EA, the closure of Visceral, and Mass Effect: Andromeda, leading to some interesting tidbits about the inner workings of the video games industry.
Heir's take on Visceral's shutdown aligns with our own reports that EA is pretty much putting traditional linear singleplayer-only games on the back burner in an effort to bolster its billions with more open-world monetized experiences like Battlefront II, and BioWare's upcoming Anthem.
Heir highlights some important beats and rhythms of the games industry's heart, which typically pumps with the liquid gold of players pocketbooks. As games become more and more expensive with $100 million dollar plus budgets, publishers (and investors) want maximum returns on their investments, thus the service games monetization path with all of its engagement, online interactions, and lootboxes rose to power.
"This is definitely a thing inside of EA. They are generally pushing for more open world games, and the reason is you can monetize them better. The words EA use are "have them come back again and again." Why do you care about that, EA? The reason you care about that is because of microtransactions--people buying card packs for the Mass Effect games in multiplayer, etc. That's the same reason why we added multiplayer to Mass Effect 3, right? To get people to keep coming back to a thing to "just" play for 60-100 hours," Heir, who worked at BioWare--a wholly-owned EA studio--for 7 years, said in the Waypoint Radio podcast.
"The problem is that we've scaled up our budgets to $100 million+ dollars, and we haven't actually made a space for linear singleplayer games that are under that. But why can't we have both? Why does it have to be one or the other?"
It's simple: monetization. In other words, money.
"The reason is that EA and those big publishers in general only care about the highest return on investment. They don't actually care about what the players want, they care about what players will pay for. Those are subtly different things."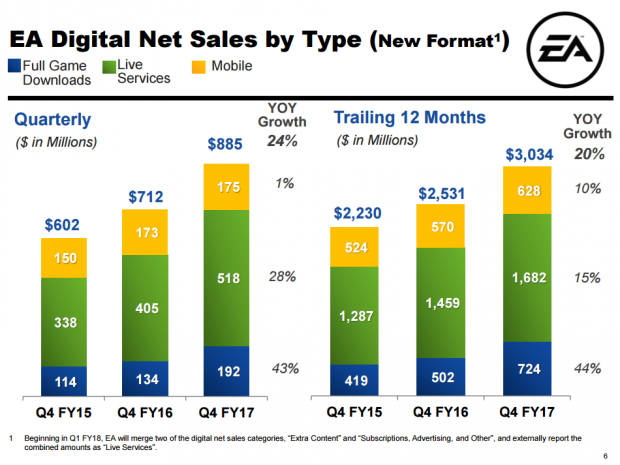 EA, second only to Activision, makes billions every year from game sales and microtransactions. EA expects to pull in over $5 billion in net revenue this fiscal year.
While Heir didn't mention it, a great example of his point can be found in Battlefront II.
After the original Battlefront remake was heavily criticized for its lack of content and season passes, EA listened to feedback and made big promises with Battlefront II. But there's something they didn't tell us, something that I predicted and uncovered weeks before official confirmation: microtransactions. Gamers would be charged for every single thing they requested. If you want something from a publisher, you're going to have to pay for it, and not all at once--no, that's the old business model. If you want something from a AAA publisher these days, you'll have to feed the microtransaction machine that's churning the video games industry's great cog. It's a well-oiled cog that runs exceedingly fine, slowly turning, ensuring that history repeats itself.
Sometimes you should be careful what you ask a publisher for...you might regret it.
Heir goes on to highlight the situation and explain it in his own words, backed by years of work in the games industry.
"So what's really happening here [with Visceral's shutdown] is you're seeing a very cynical view, I would say, by EA--and you're going to see this from other publishers as well--in saying "this stuff is dead, we need more Battlegrounds and more Rusts and...BioWare's new game? Anthem?"
"[Anthem] isn't a traditional-looking BioWare game. [Austin talks about how Anthem is very similar to Destiny with online elements and possible item monetization, and Manveer says "I'm not saying you're wrong!]
"So that is what you're seeing from a place like BioWare, owned by EA, a place where I worked for seven years--if that's what you're seeing from Visceral now closing and going to this other Vancouver studio..."
Relevant: BioWare's new IP, Anthem, should have microtransactions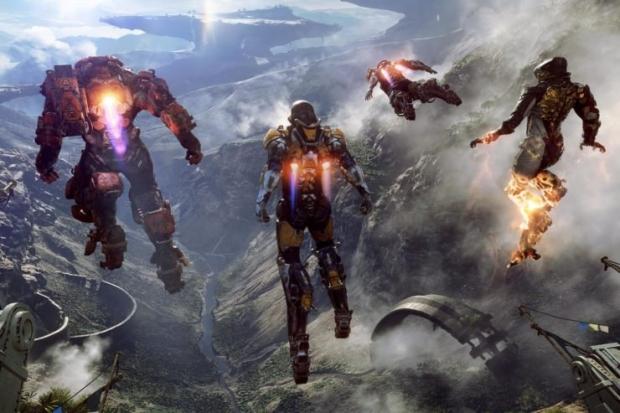 Back in February of this year, way before Anthem was confirmed and announced, I predicted the game would be online-based, that it'd be action-based, and that it'd be monetized. It wasn't hard to make this prediction, either; all I had to do was look at EA's financials.
Soon after Anthem was announced, all of those worries resurfaced, and now the industry seems to agree that Anthem is perfectly set up to be EA's Destiny contender that perfectly aligns with what the publisher does best: making money with long-term based video game experiences.
Heir goes on to say that traditional experiences probably aren't dead right now--they're just put on hiatus, put in cryosleep alongside the Mass Effect franchise and Deus Ex.
One day they could wake up again.
"I think what it means is that the linear singleplayer AAA game at EA is dead for the time being. But this...[Heir goes on to recount how history repeats itself in the games industry, and how id said linear FPS games are dead when he was making older Wolfenstein games]."
"When Call of Duty 4 came out, it reminded everyone that FPS games weren't dead. And we were able to add more linear stuff to Wolfenstein to get it done. So every now and again there are games that come out to remind everyone that no, they're not dead."
"If you do everything really well and nail it, you're going to crush it, and you'll find an audience. If you look at the games that are being leaders, they don't really follow the trends. We have to be able to look at that way, and remind ourselves as an industry that we're not just about one type of game, and that we can support multiple types of games."
"If EA's not going to do it, then other people are willing to fill in those gaps and make a bunch of money."
From where I'm sitting, Manveer Heir's words ring with truth, and offer a candid look at the video games industry and how big-name publishers operate. But despite his words, the industry is much more complex than any one person could actually explain, and has tens of thousands of moving parts and people constantly working, crunching, grinding, and oiling that great machine with money, tears, sweat and hope.
Related Tags