Microsoft isn't supportive of Japanese games, says NIS
Nippon Ichi Software's (NIS) North American branch exec affirms Microsoft just isn't really supportive of Japanese games.

Published Thu, Oct 19 2017 12:13 PM CDT
|
Updated Tue, Nov 3 2020 11:53 AM CST
Microsoft's Xbox One is shunned like the plague in Japan, which is dominated by mobile games and, in the console space, Sony's PlayStation 4 and Nintendo's new Switch handheld. As a result, Microsoft seems to have trouble attracting key Japanese devs--especially niche games-makers like Nippon Ichi Software. According to NIS America, the North American branch of Nippon Ichi Software, Microsoft isn't really keen on tapping the Japanese games market.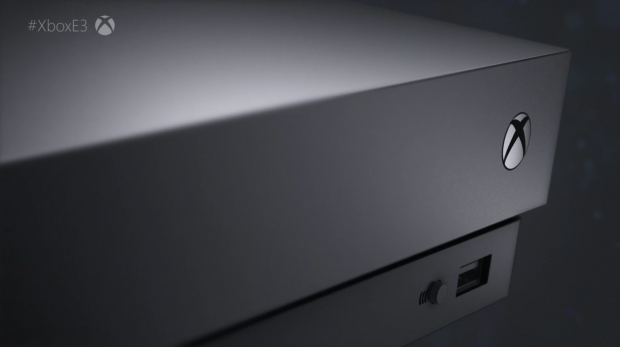 According to NIS America president and CEO Takuro Yamashita, Microsoft isn't keen on niche Japanese games. "Honestly speaking, Microsoft's approach to Japanese games hasn't been very supportive," Yamashita-san told MCV. "Microsoft, you know, for Japanese games, there's still a very niche element to them, no matter what it might be. Microsoft also has a minimum order quantity for their games, and their whole structure isn't really geared toward niche games or smaller games like Japanese titles, so they're not really supportive of Japanese games or developers."
This seems strange as a number of high-profile games from Japanese devs and publishers do release on the Xbox One and the Windows 10 platform, including Final Fantasy XV, but the reality is the system doesn't sell well in the region. Any Japanese games that come to Xbox One are usually big-budget titles that are being localized by massive publisher-led development teams. Sony's PlayStation 4, conversely, is a hotbed of niche and popular Japanese games, from JRPGs and everything in between.
For the record, neither NIS America nor its Japanese parent have ever released a game on Microsoft's Xbox platform, according to Wikipedia.
Furthermore, Microsoft is very keen on embracing indie games and has funded a number of high-profile indies like Ori and Cuphead. The ID@Xbox team consistently builds up and markets smaller niche-level indies and attempts to spin them as complimentary releases as part of the console-maker's release slate.
Last but not least, Xbox division lead Phil Spencer has taken multiple trips to Japan to meet with overseas partners and likely court new ones. Right now major partners include bigger games publishers like Square Enix, Capcom, and Bandai Namco, the latter of which showcased Code Vein and Dragonball FighterZ during Microsoft's E3 2017 press event.
It'll be interesting to see how Spencer responds to Yamashita-san's claims, and if any other execs weigh in. Also remember that Japanese business culture is very, very different from North American business, and striking a deal for an ailing platform isn't usually something that most games-makers want to do...unless, of course, it means making games to sell in the Americas and Europe where the Xbox One is popular.
Related Tags