Dead Space 2 dev recounts harsh reality of game budgets
An ex-Visceral Games developer highlights just how harsh the realities of the video games industry can be, especially when sales don't meet targets.

Published Wed, Oct 18 2017 5:22 PM CDT
|
Updated Tue, Nov 3 2020 11:53 AM CST
On the eve of Visceral Games' death at the hands of EA--sadly studios closures happen all the time in this industry--a bunch of current and ex developers shared their thoughts about working at the studio and gave brief looks through these unique windows of time. Zach Wilson, who worked on Dead Space 2, was one such developer, and his particular window peeled back the layers of the games industry to give us a look at its inner workings.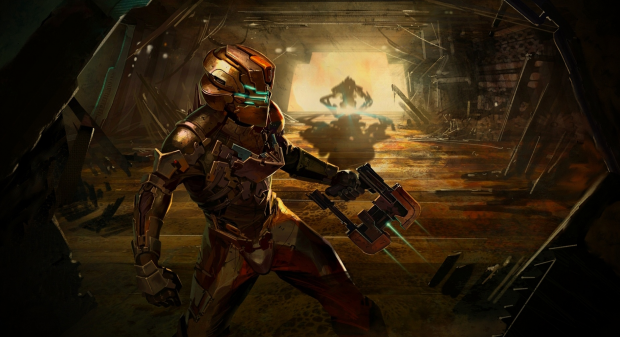 Video games are very expensive, and there's so, so much that goes into making them that the average gamer doesn't realize. As ex-Bungie dev Jaime Griesemer rightly said, the fact that any game ever ships is a miracle. There's often a big disconnect between developers, who make the games, and publishers, who pay for the games: publishers typically set the budgets with marketing, development, distribution, etc, as well as the deals with platform holders like Microsoft and Sony. These budgets are often predatory in the sense that every last cent is pinched, and the sales expectations are firmly set in stone. Sometimes these targets are conservative, sometimes they're outlandish--but regardless of all the planning and exhaustive data sifting, there's no guarantee that a game will sell X units and make Y dollars.
As so many gamers wonder why EA closed down Visceral Games, ex-Visceral dev Zach Wilson gave an example how numbers are pretty much the backbone to a studio's success, and determine whether or not they stick around. Wilson notes that Dead Space 2's budget was about $60 million, and that EA was "merciless" with its budgeting. For reference, EA expects to make upwards of $5 billion in net revenue this fiscal year, and is one of the "big three" in gaming. To say EA wants to invest in guaranteed projects is an understatement.
Wilson goes on by saying that Dead Space 2 sold about 4 million copies on all systems, but it was still "not enough" to meet the internal sales targets.
Dead Space 2 cost 60 Million dollars to make and they were merciless with their budget. they only sold 4 mil and that wasn't enough

— Zach Wilson (@covernode) October 17, 2017
It appears the ground was shaky between Visceral and EA all the way back when Dead Space 2 was shipped, and things wouldn't really get much better. I essentially saw the Star Wars project as the "third strike," following the lower sales of Dead Space 3 and Battlefield: Hardline.
It's worth mentioning that Wilson is talking "off the back of a napkin" here meaning the figures aren't exact, and we don't have the financial data on hand to confirm. But since Wilson worked at Visceral at the time, if anyone would know it'd be him. Game budgets hang heavy over the heads of all developers, and often mean long bouts of crunch of a delay can't be greenlit from a budget extension.
In short: games are very expensive to make, and now publishers are embracing business models that are more guaranteed to return their money--and a profit--rather than traditional models. We've seen many publishers push towards the lucrative online-based games-as-a-service model with microtransactions and engagement, and EA makes billions from this strategy.
I've already highlighted in depth why EA closed Visceral Games, and why the studio's Star Wars project (codenamed Ragtag) will be recycled into a mishmash of online content akin to Battlefront II.
This is the current state of the video games industry, and until this model stops making tons of money, publishers like EA won't stop using it.
Related Tags