WWE 2K18 to feature... KFC's Colonel Sanders?
It appears as if Colonel Sanders has been working out ahead of his WWE debut on October 17.
Published Wed, Oct 11 2017 9:13 AM CDT
|
Updated Tue, Nov 3 2020 11:53 AM CST
Two of my favorite passions are about to combine... and no, I had nothing to do with it. WWE 2K18 is set to include the fast-food pioneer, KFC's Colonel Sanders as a playable character in 2K's upcoming installment in WWE 2K series. Oh it's true, it's damn true.
The only thing better than one Colonel Sanders is one Colonel Sanders plus one WWE Superstar who looks a lot like Colonel Sanders. pic.twitter.com/lLPmEKvN36

— KFC (@kfc) October 9, 2017
While Colonel Sanders is not technically an official wrestler in WWE 2K18, the Colonel is easily created in "Create a Wrestler". If you're an avid viewer of WWE's products then this crossover is of little surprise, you would have noticed some subliminal obvious advertisement of KFC within WWE television with wrestlers such as Shawn Michaels, Dolph Ziggler and now, Kurt Angle all portraying the legendary Colonel Sanders.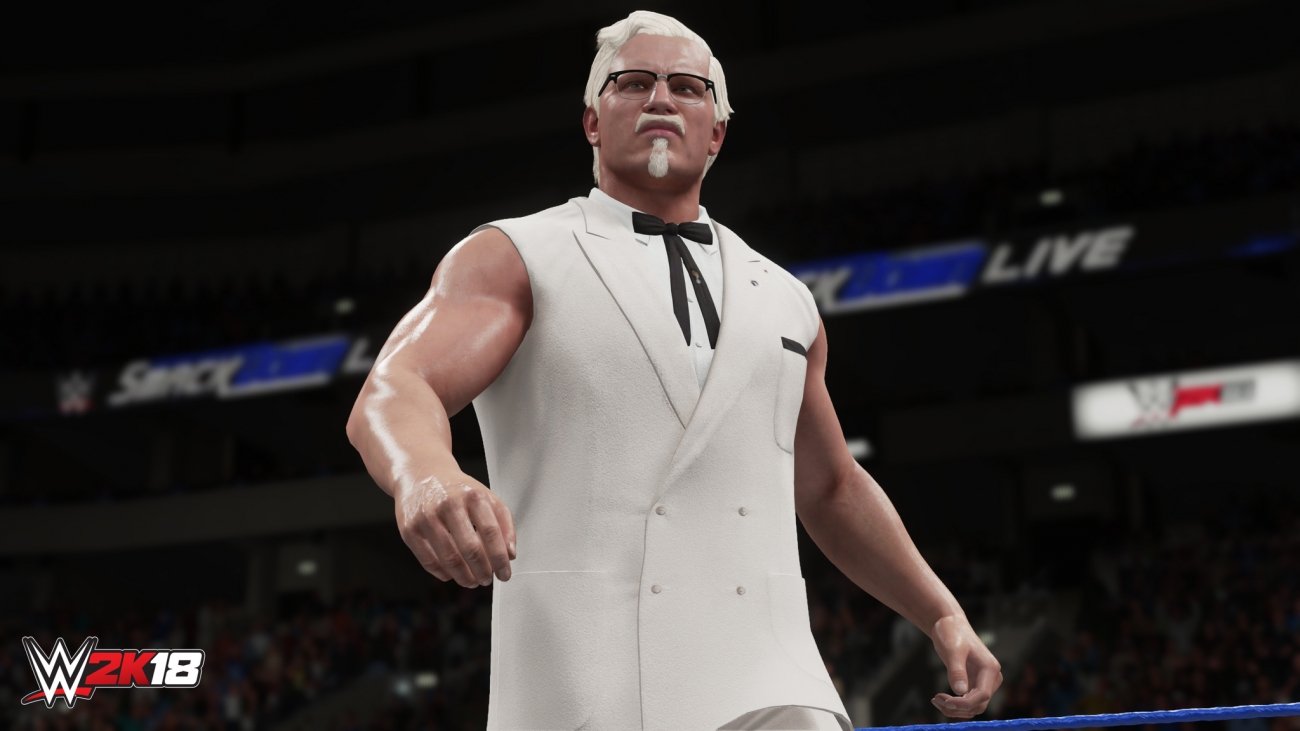 WWE 2K18 is set to be released on October 17 and for the first time, include PC release alongside it's console counterparts on release day.
Related Tags