First in-game footage of Jurassic World Evolution
A glimpse of the beautiful dinosaurs of Jurassic World Evolution including new details about the game.
Published Wed, Oct 11 2017 4:57 AM CDT
|
Updated Tue, Nov 3 2020 11:53 AM CST
Back in August of this year, Planet Coaster developer Frontier first announced Jurassic World Evolution, a theme park simulator with a slight twist... you're building, researching and bio-engineering of new dinosaur breeds for your very own Jurassic World.
Frontier have recently released some in-game footage that was shown at the Frontier Expo to complements their announcement trailer. The footage is beautiful, showcasing various dinosaurs in their habitat, unfortunately that's about it.
Frontier did release some interesting aspects about the game via a panel discussion at the Frontier Expo. To begin the game, users will be required to send dig teams across the globe to locate fossils, these fossils are required to bio-engineer the dinosaurs for your park. You're also able to expand the number of islands, beginning with one and able to own up to five islands, each with unique resources.
Your park will be focused on three key development paths, 'Entertainment' is about providing enjoyment for your visitors, 'Security' is paramount when you have dangerous dinosaurs roaming around in your (hopefully) safe enclosures and finally 'Science', where you're about to study and research the dinosaur's way of life.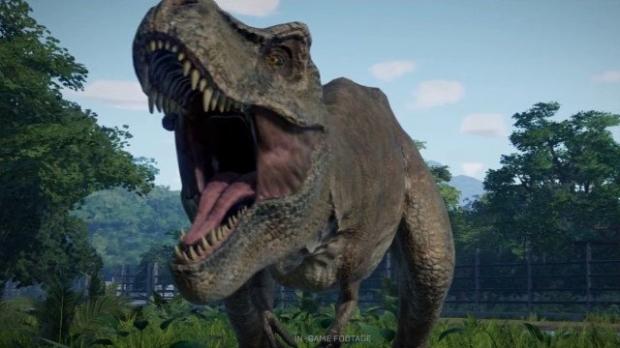 Jurassic World Evolution is set for PC, PS4 and Xbox One and scheduled for a summer 2018 release.
Related Tags