Neat Witcher 3 zero-zero wormhole bug made assets vanish
Assets, items and renders vanished in these mysterious points in the Witcher 3's development engine.

Published Sat, Oct 7 2017 3:25 AM CDT
|
Updated Tue, Nov 3 2020 11:53 AM CST
While developing the massive world of The Witcher 3, the devs at CD Projekt RED came across many bugs...but one of them, the zero-zero bug, was like the Bermuda Triangle of assets.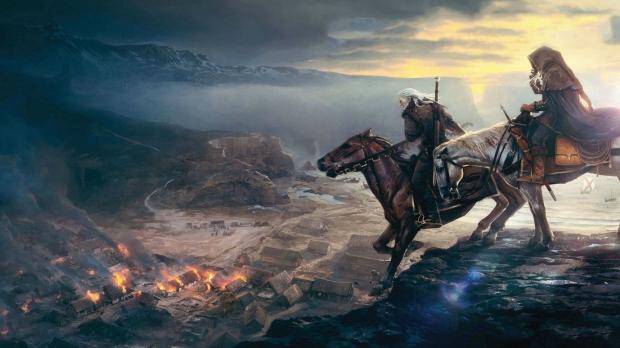 Bugs are common in games development, especially when the project encompasses huge open worlds like The Witcher 3. While making the game, CD Projekt RED's environment team had to deal with a unique glitch called the "zero-zero bug", which would see items, assets, renders and pretty much anything vanish in certain spots in the world. When the team hit CTRL+Z to move an item around in this spot, the physics bug would send the item falling through the map-- it was as if parts of the map were haunted, or there were windows to the Twilight Zone thrown open in the team's dev tools. Wormwholes that were swallowing up assets and putting them...somewhere.
"We were doing optimization passes, and part of that is figuring out physics, right? How many physical objects can we have actually move around in a space. And I remember we were being told that there's an area where there's a really weird house where items drop and disappear. We had to actually do research to figure out where the items went," said Miles Tost, level designer for The Witcher 3, in the most recent NoClip Witcher documentary.
"We have this asset selection, right, you see a list, and you select it and see that transform data, the coordinates in the world, read zero-zero-zero...and we're like huh? We start looking there...and it was amazing. It was like opening the box of Pandora. Trees, houses, you had swords, there were NPC meshes--we had this reference guy who was 190 feet tall, he was having himself a party with all sorts of market stands...it was crazy!"
"Somewhere in the world that tankard [that fell through the map] actually pops up. That's what CTRL+Z did - puts it in the middle of the world," said Len de Gracia, environment artist, The Witcher 3.
But the items didn't just disappear into a void--instead the wormhole spat them out the other side. Where was the other side? In the middle of the map--in Velen. The zero-zero wormholes collectively spat out a huge mishmash of vanished assets, items, renders and pretty much anything else that'd been swallowed up in this huge comical misshapen heap of content.
"It was somewhere in Velen," said Mateusz Tomaszkiewicz, lead quest designer on The Witcher 3. "You'd travel from Baron's Castle and you'd see this pool, of, I don't know, cupboards and walls and stuff."
"There's a house, and 500 tankards, and a horse, and a chair, and a bench--and it's just like all there," said de Gracia.
The team says most of the content was rightfully deleted and set right, but they marked the exact "zero-zero" spot in No Man's Land with a special tree. You can visit that tree today within the game.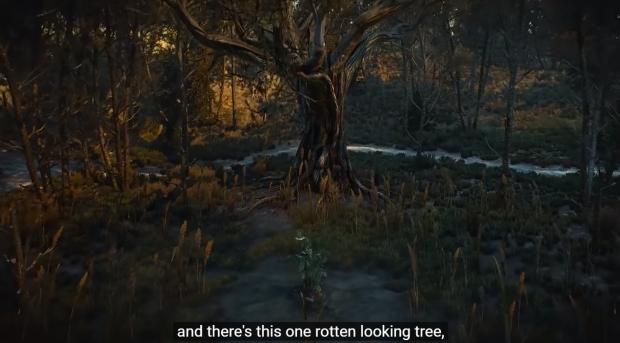 Related Tags