The Acer Predator name is iconic within the gaming enthusiast industry. This trend continues, with Acer today announcing at their IFA press conference, the Predator Orion 9000 series gaming desktop.
"The Predator Orion 9000 is the most powerful PC we've ever made," said Jeff Lee, General Manager, Stationary Computing, IT Products Business, Acer. "With 4-way graphics and 18-core processors, it is a platform that takes gamers and intense graphic users beyond their dreams."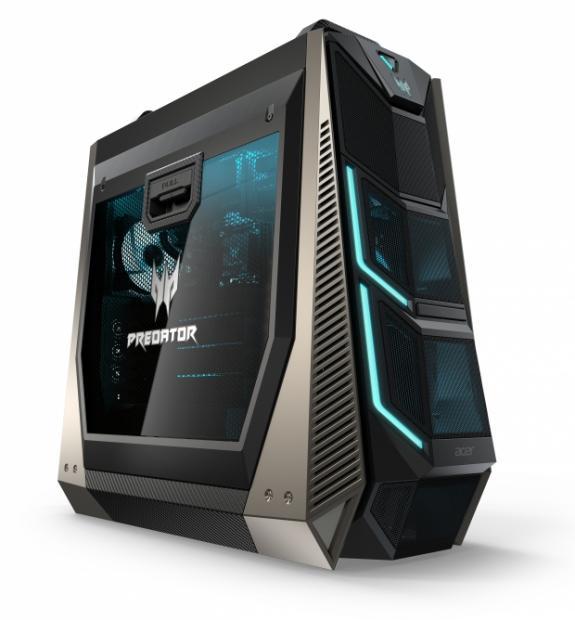 As expected, there is PLENTY of power under the black-and-silver spacecraft-like exterior, Acer have included Intel's Core i9 Extreme Edition 18 core/36 thread processor and up to 128 GB quad-channel DDR4 memory to ensure performance is never an issue.
"The new Intel Core X-series processor family raises the bar for what's possible with desktop computing, delivering up to 18 cores and 36 threads for incredible performance and extreme megatasking raw power," said Anand Srivatsa, General Manager of the Desktop Platform Group, Intel. "This unprecedented level of power is on full display thanks to our strong partnership with Acer on the Predator Orion 9000 featuring the Intel Core i9 Extreme Edition processor."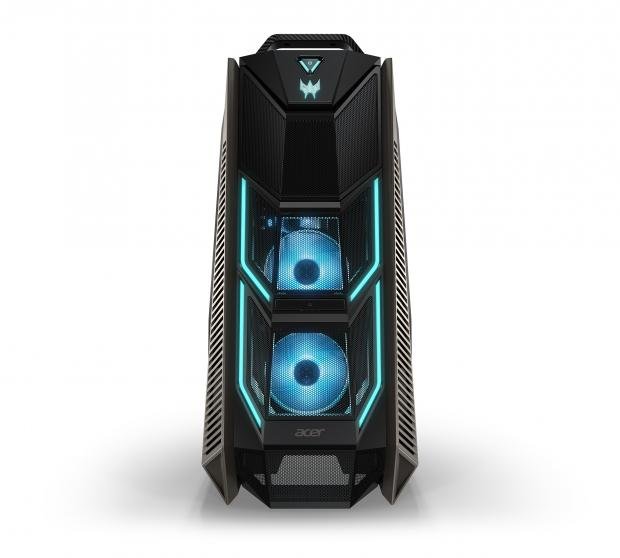 With 4-way support of AMD Radeon RX Vega or optional 2-way support for NVIDIA GeForce GTX 1080Ti, the Predator Orion 9000 can tame 8K UHD resolution and support virtual reality with ease.
"We are thrilled that Acer has chosen the AMD Radeon™ RX Vega graphics card for their highest performing PC ever made. RX Vega is a perfect complement to the Predator Orion in terms of both beauty and power. A single RX Vega enables ultra-high resolutions and a tear-free, buttery smooth 60 frames per second. And with groundbreaking new features such as the High Bandwidth Cache Controller and Rapid Packed Math, gamers can only expect their system to perform better and better as new titles continue to emerge to take full advantage of them," said Scott Herkelman, VP and General Manager, Gaming, Radeon Technologies Group, AMD.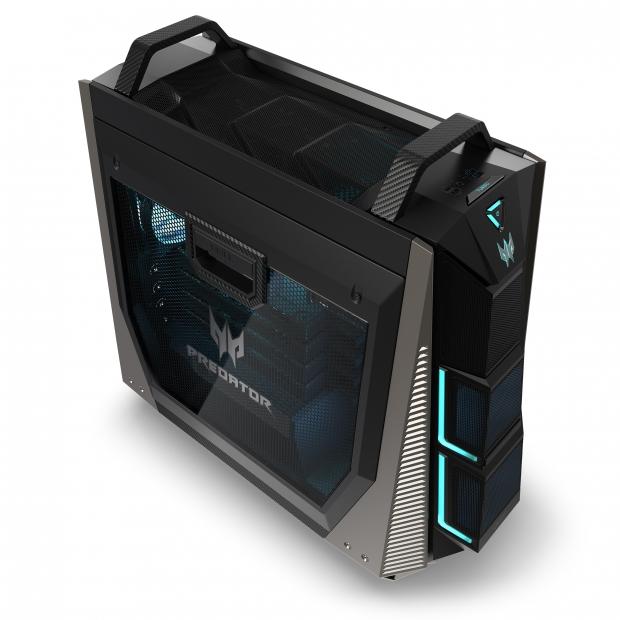 A massive side window panel showcases all this high-end hardware that is coupled with liquid cooling and Acer's IceTunnel 2.0, to ensure the beast is at optimum performance. IceTunnel 2.0 uses advanced airflow management that segregates the system into several thermal zones, allowing airflow tunnels to extract heat quickly and efficiently.