Tomb Raider: native 4K on Xbox One X, high FPS mode
Rise of the Tomb Raider will run at native 4K on Xbox One X, with two other optional modes including high FPS.

Published Mon, Aug 21 2017 4:37 PM CDT
|
Updated Tue, Nov 3 2020 11:54 AM CST
Rise of the Tomb Raider will see the best console experience on Microsoft's new high-end Xbox One X console, Square Enix today announced.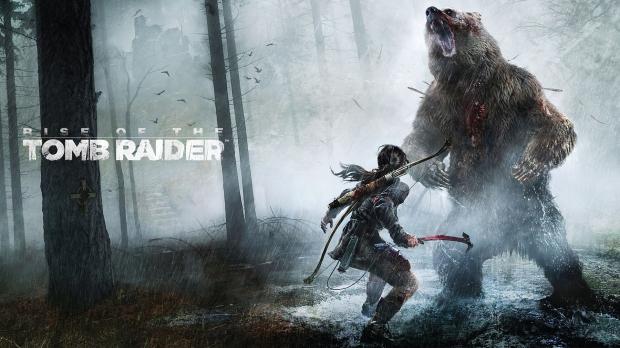 While Microsoft has revealed 100 games will get Xbox One X enhancements to hit various performance milestones like native 4K, improved frame rates, impressive visuals and lighting, and more, developers have full freedom to use the console's beefy 6TFLOP Polaris-grade GPU as they see fit. This means the games are optimized on a per-game basis, and publishers/devs will do different things. Crystal Dynamics and Square Enix have set the bar for optimizations on the console with Rise of the Tomb Raider's different modes.
Rise of the Tomb Raider will have three different modes on the Xbox One X: native 4K resolution, visual enhancements, and a mode that puts frame rates above all else. Gamers would love to see more developers follow this model, but Microsoft says they won't set hard 1080p 60FPS mandates for any games. These updates will be free, of course, and will be available when the system launches in November.
"Developed in partnership with Nixxes Software, the Xbox One X enhancements for the award-winning game include premiere graphics and other technical enhancements that leverage the full power of Xbox One X with settings that gamers can tailor to their taste," Square Enix wrote in a press release.
Microsoft's $499 Xbox One X is now available for pre-order and will launch on November 7, 2017.
Xbox One X players can choose from one of three visual modes, including:
Native 4K: (full 3840 by 2160) for highest fidelity resolution

Enriched Visuals for stunning graphic upgrades

High Frame Rate for the smoothest possible gameplay
New Xbox One X tech enhancements for Rise of the Tomb Raider include:
HDR display support for more vibrant and accurate color representation technology

Spatial audio support, including Dolby Atmos, for true 3D audio

Enhanced texture resolution for Lara Croft®, NPCs, and environments, leveraging additional memory offered by the Xbox One X

Improved anti-aliasing for immersive realistic details
Additional visual enhancements include:
Improved volumetric lights

Improved reflections

Enhanced foliage

Upgraded polygonal detail

Amplified texture filtering
Related Tags