Gamevice, a company that makes a unique snap-on controller for Apple's iPhone, is suing Nintendo for patent infringement.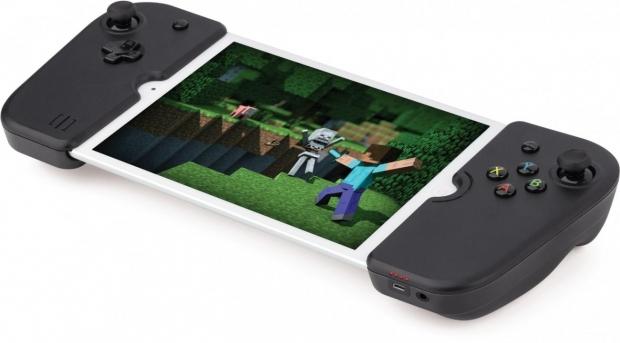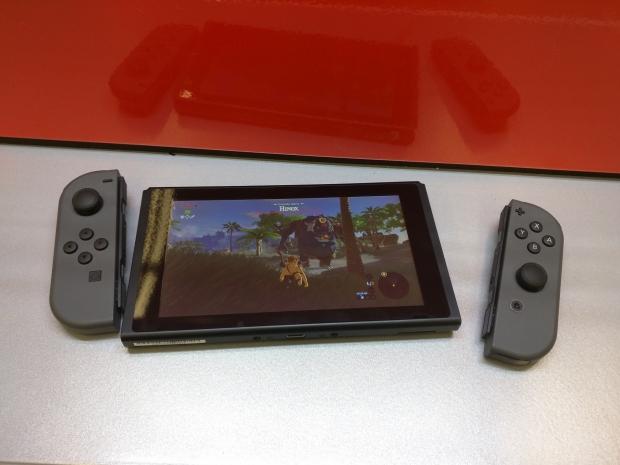 The Gamevice (left) and the Nintendo Switch (right) share noteworthy similarities.
With its detachable controllers and handheld form factor, the Nintendo Switch's design may seem unique, but the device is actually an evolution of other various mobile devices on the market--most notably the Wikipad and Gamevice's detachable snap-on controllers for mobile phones. Now Gamevice is suing Nintendo for willful patent infringement and is seeking damages.
Gamevice alleges that the design of the Nintendo Switch infringes on a patent filed by the company in 2012 which served as the core to its Wikipad and attachable mobile iPhone controller products. In the suit, the peripherals-maker asserts that Nintendo has infringed on no less than eight different parts of the patent with the Switch's components, including the device's detachable JoyCon controller. Nintendo filed the Switch's patent (then called the "NX") in 2014, two years after Gamevice's patent.
The company is seeking monetary compensation in the form of damages, but no value was given. The Japanese console-maker has a history of rigorously defending its intellectual properties in court, so Gamevice should prepare for a long-winded legal battle.
Neither Nintendo nor Gamevice have officially commented on the suit.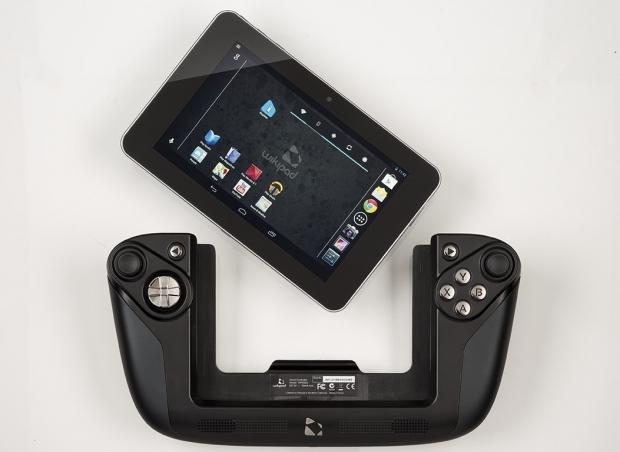 Gamevice's original Wikipad, a controller that allows users to slot in a tablet, is also similar to the Nintendo Switch.
Defendants have directly infringed and are currently directly infringing the '119 patent by making, using, selling, offering for sale, and/or importing into the United States, without authority, products and equipment that embody one or more claims of the '119 patent, including but not limited to the Nintendo Switch.

Nintendo has actual knowledge of Gamevice's rights in the '119 patent and details of Nintendo's infringement of the '119 patent based on at least the filing and service of this Complaint.

Nintendo manufactures, uses, imports, offers for sale, and/or sells the Nintendo Switch with knowledge of or willful blindness to the fact that its actions will induce Nintendo's retail partners and end users to infringe the '119 patent by at least using and/or selling the Nintendo Switch in violation of 35 U.S.C. § 271.

Nintendo's infringement has caused, and is continuing to cause, damage and irreparable injury to Gamevice, and Gamevice will continue to suffer damage and irreparable injury unless and until that infringement is enjoined by this Court