Gamevice's snap-on mobile controller could thwart Switch
Gamevice's snap-on controller turns Apple iPhones and iPads into a handheld gaming machine, and it could put a dent in Nintendo Switch's hype.

Published Mon, Jun 5 2017 10:17 AM CDT
|
Updated Tue, Nov 3 2020 11:55 AM CST
Gamevice, the creator of innovative controllers that snap-on to sides of Apple devices for mobile gaming, has just secured a substantial $12.5 million Series A funding round to expand the development of its product line. With proper support and content curation, this device could prove a major interrupting force for Nintendo's new Switch console-handheld.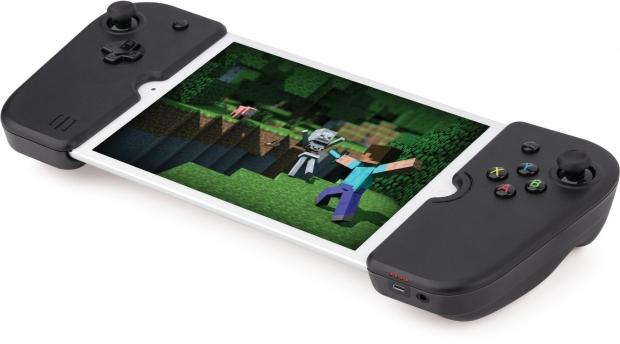 Due to its accessibility and comparative low-cost, mobile gaming is the most lucrative segment to the games industry, especially in regions like China and Japan. According to Newzoo's predictions, mobile gaming will rake in $46.1 billion or 42% of 2017's total games industry revenues. By 2020, mobile gaming is expected to pull in half of the industry's revenues with $64.9 billion.
Gamevice aims to tap this booming market with its controller peripheral, which snaps onto compatible Apple handsets and tablets to transform them into a fully-fledged on-the-go handheld. This transforming nature is not unlike the Nintendo Switch, which features attachable JoyCon controllers that slide onto a tablet-like screen to facilitate on-the-go play.
While the Gamevice may be similar to the Switch, it has a key advantage: it's simply an add-on peripheral instead of an actual machine.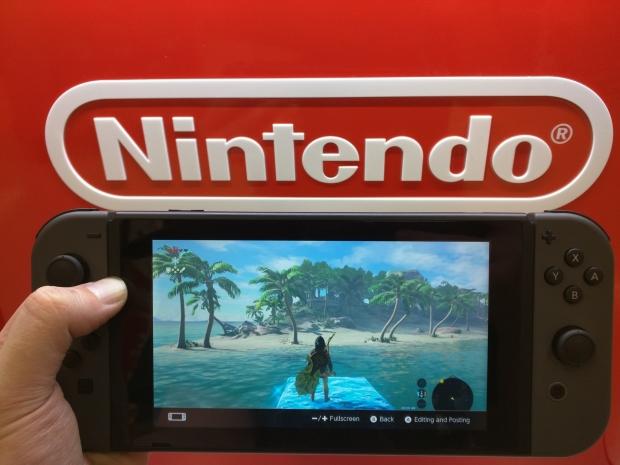 Right now Nintendo's new Switch handheld-console is in extreme demand, and an industry-wide parts shortage may interrupt the company's lofty 18 million Switch production order.
Nintendo is competing against smartphone-makers like Apple and Samsung for key components such as NAND flash memory, LPDDR4 RAM, and LCD screens--all of which are essential for making mobile devices, and the Switch, tick.
This shortage is likely to ensure devices like Nintendo's Switch aren't able to keep up with massive demand, leading many gamers to look elsewhere for a similar experience--and that's where the Gamevice controller may win out.
The Gamevice--and other peripherals like it--aim to compliment hardware that millions of people already own: their smartphones. If Gamevice can fully tap this market across key regions worldwide and make strong partnerships with top games-makers and publishers, then the device could very well thwart Nintendo's strong-running momentum in North America, Europe, and Japan.
"The market demand for our products have been phenomenal. Having been sold out for most of the holiday season, we will look to launch additional products while rapidly increasing our production and global distribution. Our Series A funding and growing team will expedite this growth along with our partnerships with gaming and non-gaming companies." said Phillip Hyun, CEO, Gamevice Inc.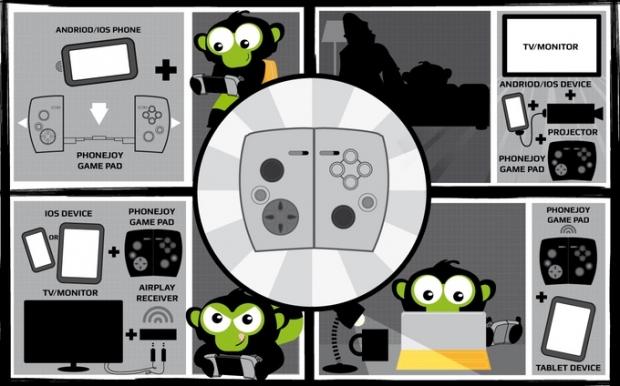 According to IDC research director Lewis Ward, about 4.1 million U.S. mobile gamers are already embracing attachable gamepads and controllers and the trend continues to grow.
"So the bottom line is that 5.1 percent of all smartphone/tablet gamers in the U.S. in 3Q16 told us they, or another gamer in the household, had hooked their [main] mobile device up to 'A physical gamepad or controller to play games [without relying on the touchscreen]," said Lewis Ward, IDC's research director.
But Gamevice has its downfalls too. The device is only compatible with Apple products, and only certain iPhones and iPads including: Apple's iPhone 7/7 plus and 6/6S/6 plus/6S plus smartphones, iPad Air, iPad Mini, and iPad Pro. This list is expected to grow thanks to the Series A funding investment.
Also the device is only supported by certain games, and apparently requires App Store developers add support via updates. However, the company boasts that over 1,000 games support the Gamevice controller. If the company is able to expand this list and get big-name publishers on board for specific regions, this add-on could skyrocket in earnings and market share.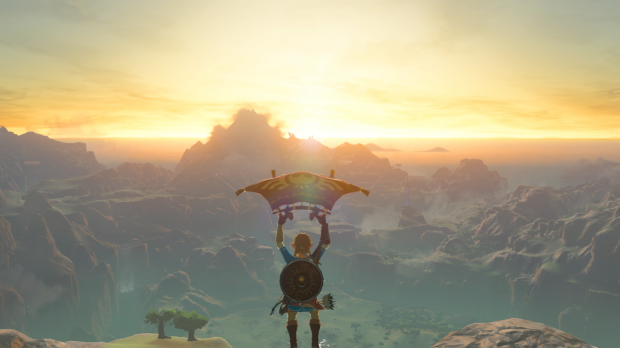 The Nintendo Switch, however, has the might of the company's strong first-party games lineup behind it, as well as an ever-growing momentum that's snowballing more and more as the months go by. Nintendo expects to sell 10 million Switch units by March 2018, pushing the system's lifetime-to-date sales up to 12.74 million units, and analysts think Nintendo can readily achieve this goal.
The games, too, are of higher quality and typically feature full-length content rather than monetized bite-sized bits. While the Nintendo Switch eShop does have smaller indie games to compliment its first-party lineup, there are plenty of massive titles such as Mario Kart 8 Deluxe and The Legend of Zelda: Breath of the Wild to play, with Splatoon 2 and ARMS coming this summer, and Super Mario Odyssey coming this holiday season.
It'll be interesting to see how Gamevice grows in the coming months, and if it is able to take a bite out of the Nintendo Switch interest group, especially in key regions like Asia.
Related Tags