Blizzard pulled in most of Activision's Q2 revenues
Blizzard raked in more revenue than Activision's core segment of games thanks to strong monetization, record MAUs, and even stronger engagement.

Published Sun, Aug 6 2017 4:57 PM CDT
|
Updated Tue, Nov 3 2020 11:54 AM CST
Blizzard games were the top earners for Activision's second quarter, outperforming core IPs like Call of Duty and King's popular mobile games.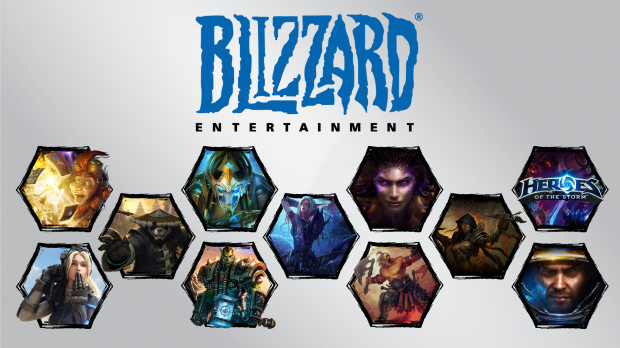 The company's Blizzard games segment, which includes massively popular breadwinners like Overwatch, World of Warcraft, and Hearthstone, pulled in $556 million in net revenues in the second quarter period from April through June, up an incredible 175% year-over-year and accounting for 42% of Activision's total segment net revenues of $1.362 billion.
Activision attributes these strong earnings to efficient monetization of the record engagement and MAU growth Blizzard saw during the quarter. Blizzard enjoyed the "biggest quarterly online player community in its history" with a record 46 million monthly active users (MAUs), up 38% year-over-year, with Overwatch and Hearthstone responsible for the bulk of this growth.
Blizzard helped drive Activision's record $1.631 billion in net revenues for the quarter, and significantly contributed to nearly $1 billion earned in microtransactions in the period.
This performance directly reflects Blizzard's shift away from full game releases to digital content for 2017, and the developer helped Activision propel its predominantly digital revenues to new heights by pulling in strong live services revenue with new content updates and microtransactions across its slate of games.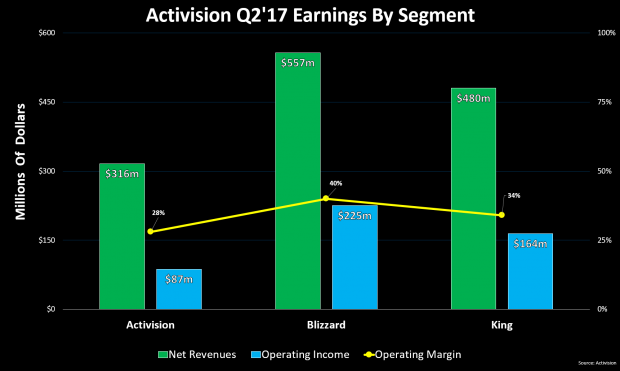 During the quarter Blizzard saw its all-time highest MAU and DAUs, proving the games-maker is back in the engagement business after bouts of slower growth. This new wave of players will churn the company's revenue strategy and keep the flywheel spinning.
Blizzard's true talent isn't just making great games, but also capitalizing from the engagement it creates with strong monetization, creating massive recurring revenue streams year after year. Even though it doesn't play to release a new full game this year, the developer is poised to deliver massive earnings with its strategic initiatives like its recent eSports partnership and a steady flew of new in-game content.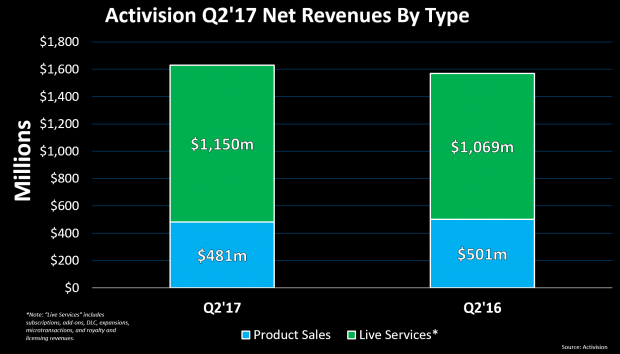 Related Tags