Activision earned 80% of Q2 revenues from digital
Activision expands further and further into digital, joining other key industry movers.

Published Sun, Aug 6 2017 3:57 PM CDT
|
Updated Tue, Nov 3 2020 11:54 AM CST
Major games-makers like Activision are pushing towards the digital landscape for stronger revenue growth via recurring monetization and direct consumer sales, and Activision has made big strides in its digital strategy.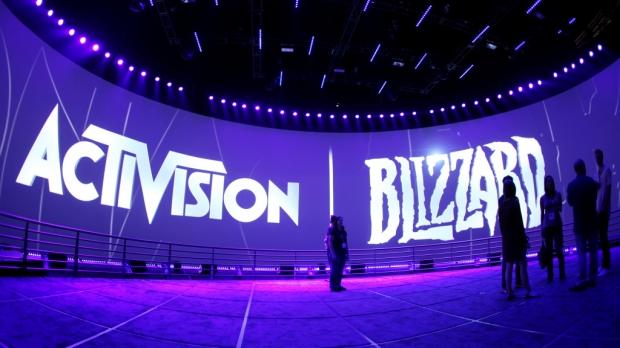 Activision reported its second quarter financials for the fiscal year ending December 2017, which beat forecasts and pulled in a record $1.631 billion in net revenue. Digital online, which includes full game downloads and sales from all channels and platforms as well as monetization from DLC and add-ons, accounted for 80% of Activision's second quarter net revenues, or $1.309 billion. Not only is digital segment revenue up by 15% year-over-year, but the percentage share is up by 7%, as digital accounted for 73% in Q2'16.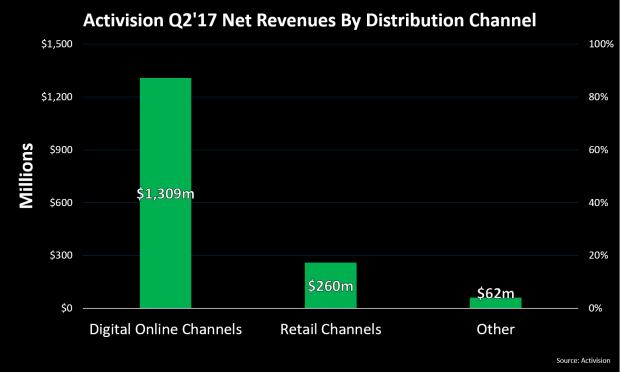 Digital also had a tremendous impact on Activision's 2H'17 earnings, which includes revenue earned in the six-month period from January to June. Digital accounted for 80% of 2H'17 net revenues, or $2.694 billion, up a big 12% in total YoY percentage share and a tremendous 30.3% in year-over-yer revenues.
Most of these digital revenues were earned from live services such as expansions, DLC, add-ons, subscriptions and microtransactions. In fact, Activision earned 70% of its total quarterly net revenue from live services, or $1.150 billion.
Blizzard pulled in the most revenue during this period, pulling in $556 million in net revenues in the second quarter period from April through June, up an incredible 175% year-over-year and accounting for 42% of Activision's total segment net revenues of $1.362 billion.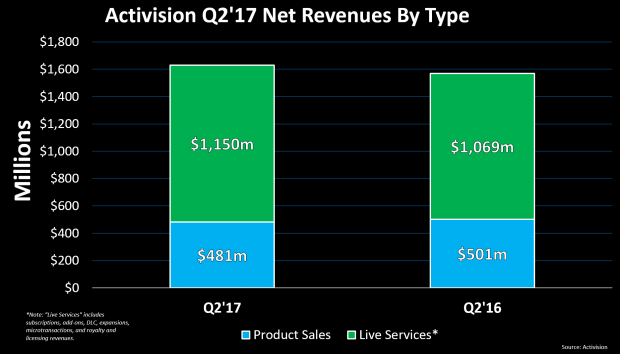 These numbers solidify an important trend for Activision as well as the games industry: publishers are moving towards digital not only to sell their games at reduced costs without worrying about supply and demand and physical retail package costs, but to make money via recurring monetization.
Publishers are actively cashing in on their respective engagement strategies, which involve a multi-faceted tactical plan that typically disseminates free game updates and content at the cost of optional microtransactions.
Activision ensures gamers are constantly engaged in a number of ways, whether it be the strong flow of free content, game streaming initiatives on Twitch, or via eSports with the new and lucrative Overwatch League and the Call of Duty tournaments.
With Blizzard's massively popular fleet of monetized games, Activision's rollout of key best-selling IPs, and King's lucrative mobile gaming arm, the company is yet again in a massively advantageous position to tap its engagement monetization strategy and rake in serious earnings this year.
Related Tags