Japanese games-makers like DeNa, who's partnered with Nintendo to make games like Super Mario Run, are spending more and more to develop mobile games.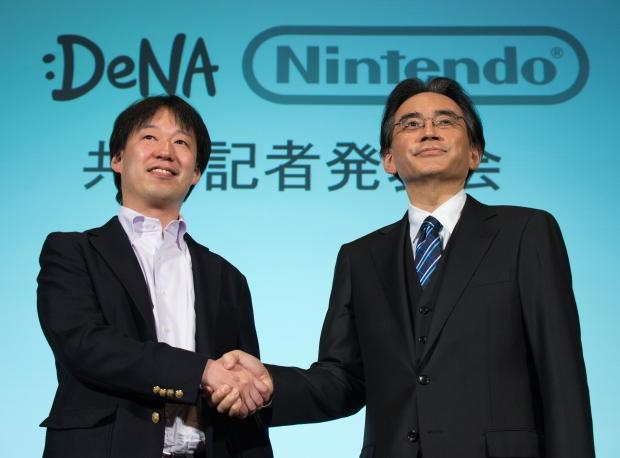 The cost of mobile games development is rising in Japan, says Dr. Serkan Toto, CEO of Japaneses games consultancy Kantan Games. According to Dr. Toto's analysis of recent Japanese developer filings and reports for three major games-makers, the costs of mobile games development has risen from $3.5 to $9 million per game.
Nintendo-partnered mobile dev DeNA reports that each game costs about $4.5 million to develop, excluding marketing and other costs. DeNA CEO Isao Moriyasu noted during the company's Q4 earnings results briefing that the costs for mobile games development in Japan has jumped.
Higher costs are also affecting major players like overseas social network titan GREE. The company's Wright Flyer Studios, which Dr. Toto notes is GREE's top studio, estimates mobile game development costs to be anywhere from $4.5 million to $9 million. GREE executive and Wright Flyer Studios head Eiji Araki predicts costs could rise even further.
It's unclear on whether or not these higher development costs could affect the fledgling mobile initiatives of major players like Nintendo. Kyoto-based Nintendo currently plans to release 2-3 smartphone games a year based on its key IPs, but these higher costs combined with possible lower monetization earnings may slow the company's mobile focus.
At its recent 77th Annual Meeting of Shareholders, Nintendo President Tatsumi Kimishima notes that Nintendo will continue experimenting with monetization paths for its smartphone games. Each game released to date has used a different strategy to earn revenues, from the traditional and lucrative "gacha" model with Fire Emblem Heroes to the company's failed free-to-start model with Super Mario Run.
"We feel that Nintendo is still a newcomer in the smart-device business, and we have released three applications so far with different IPs and payment models. Although no single model is clearly superior, we have been able to learn a lot. We want to keep thinking about how consumers would want to pay for content in our future smart-device applications," Mr. Kimishima said during the briefing.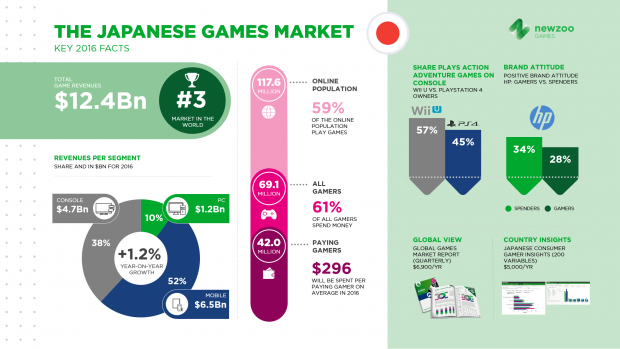 Mobile gaming tops Japan's gaming revenues and are expected to make up the lion's share of the region's 2017 earnings. Analyst firm Newzoo estimates Japan's 65 million gamers will spend a total of $12.5 billion in games throughout the year.
In 2016, Newzoo estimated that mobile games made up 52% of all game revenues in Japan, or $6.5 billion.
It will be interesting to see how this rising cost of development affects future games releases in the region.