Nintendo will continue testing mobile monetization
Nintendo will keep experimenting to find unique ways to charge players for mobile games content.

Published Wed, Jul 5 2017 2:16 PM CDT
|
Updated Tue, Nov 3 2020 11:54 AM CST
Nintendo is keen on learning everything it can to give its fledgling smartphone gaming business wings.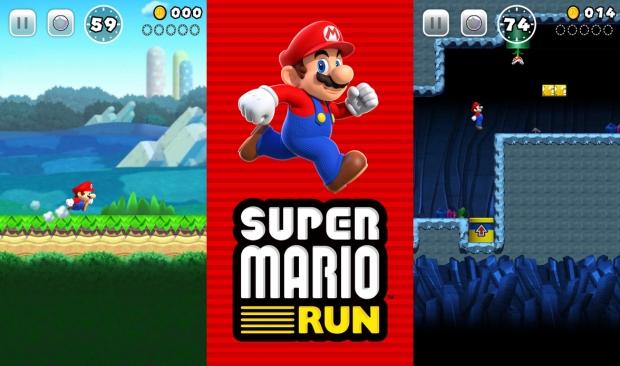 Rather than have any one set method to make money with its smartphone games, Nintendo has experimented with a number of different monetization paths. All of Nintendo's three mobile games use various payment plans with varying degrees of success. Super Mario Run uses a free-to-start model, locking full the game behind a $10 fee after players finish a demo--as a result less than 10% of players actually bought it. Free-to-play Miitomo allows players to buy items with premium currency.
With Fire Emblem Heroes, however, Nintendo has enjoyed the most success: the game racked up $5 million in its first week. The game uses the "gacha" model, a free-to-play method where players pay money to unlock in-game content--in this case orbs that can be used to unlock new characters, replenish stamina, and various other bonuses.
Despite the strong earnings of Fire Emblem Heroes, Nintendo isn't ready to commit to any one model just yet.
In a recent Q&A session with shareholders and investors, Nintendo President Tatsumi Kimishima said that the company will continue experimenting with various payment methods to ensure as many people around the globe can play their games. Nintendo's research will likely fold into its upcoming new Animal Crossing mobile game, as well as the reported Zelda smartphone game.
Currently, you have used two main types of payment model in your smartphone applications. One model is to offer the application itself for a set price, as with Super Mario Run, or to offer items for a set price, as in Pokémon GO. The other model, used by Fire Emblem Heroes, is to pay for a chance at random acquisition and enjoy getting strong heroes. Are there any other payment models you might adopt? What is your thinking regarding payment models going forward?
"We feel that Nintendo is still a newcomer in the smart-device business, and we have released three applications so far with different IPs and payment models. Although no single model is clearly superior, we have been able to learn a lot. We want to keep thinking about how consumers would want to pay for content in our future smart-device applications.

"Super Mario Run has seen over 150 million downloads and access from over 200 countries. Less than 10 percent of these consumers have actually purchased the full game. While there are consumers all over the world who want to play a Mario game, there are varying economic situations across the world, and some consumers are not able to pay for the game.

"This may be due to the price or the payment methods, so in the future we will consider not only a single set price, but other methods that incorporate a wider variety of elements to allow as many consumers as possible to play.

"The number of downloads of Fire Emblem Heroes is less than a tenth of the number for Super Mario Run, but the total figure that consumers have spent on this title is more than on Super Mario Run. There is a wide variety of consumers, including consumers who are willing to pay to get items within the games we offer.

"We are planning to release an application using the characters from Animal Crossing. The composition and size of the target audience varies based on the IP characters and game content, so we want to take what we have learned and consider all of these elements to provide a smart-device application that consumers will want to play for a long time."
Related Tags