Square Enix to reveal new game at E3 2017 with live demo
Square Enix teases a new game reveal for E3 2017, accompanied by a live demo showcase during an E3 Coliseum panel.

Published Wed, Jun 7 2017 2:15 PM CDT
|
Updated Tue, Nov 3 2020 11:55 AM CST
Like almost every other publisher at E3 2017, Square Enix will announce a new game, and it could be People Can Fly's new collaborative title.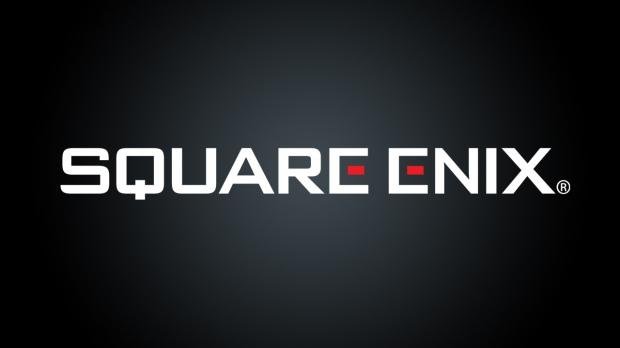 Today the ESA revealed the full panel schedule for E3 2017's Coliseum event, which Square Enix will be in attendance. The timetable confirms that the publisher will not only announce a new game at E3 2017, but will also hold a 45-minute live demo of a "newly announced title being showcased at E3 2017."
Given the wording on the schedule, it's possible these games could be different or the same game. The publisher recently announced a collaboration with Bullestorm developer People Can Fly to develop a "new high-end original title for console and PC." We're betting that'll be the new game that's revealed at E3. But we could still see some Final Fantasy VII: Remake footage, or maybe some Kingdom Hearts III info to boot (but that might be wishful thinking).
Right now Square Enix studios are working on a few announced and unannounced games.
The company's FY2018 timeline shows Dragon Quest XI, Final Fantasy XII: The Zodiac Age, and a mystery 30th anniversary cross-over game. Then we also have the recently announced People Can Fly title, too.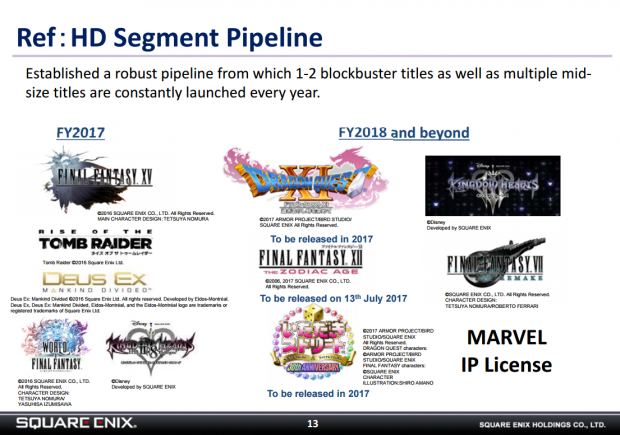 The publisher also recently signed a multi-year contract with Marvel to make games based on the IP. Crystal Dynamics is helming an Avengers game, and Deus Ex developer Eidos Montreal is reportedly working on a Guardians of the Galaxy game.
However, Square Enix has confirmed that the first of these games--Crystal Dynamics' Avengers title--will be "announced in 2018."
"The Avengers project is being designed for gamers worldwide and will be packed with all the characters, environments, and iconic moments that have thrilled longtime fans of the franchise. Featuring a completely original story, it will introduce a universe gamers can play in for years to come. More details on The Avengers project and other games will be announced in 2018."
Tuesday, June 13

3:15 PM- 4:00 PM

Square Enix

Don't miss when Square Enix presents a live demonstration of a newly announced title being showcased at E3 2017.

Wednesday, June 14

5:30 - 6 PM:

Square Enix

Join the team at Square Enix for a developer showcase, revealing new details about a game that will be announced for the first time at E3 2017.
Related Tags