PlayStation VR tops 1 million sales
Sony's PSVR sells 1 million units, but only penetrates 1.67% of the 60 million strong PS4 install base.
Published Jun 5, 2017 4:20 PM CDT
|
Updated Tue, Nov 3 2020 11:55 AM CST
1 minute & 42 seconds read time
Sony's console-powered PlayStation VR headset has surpassed 1 million sales, the company today announced.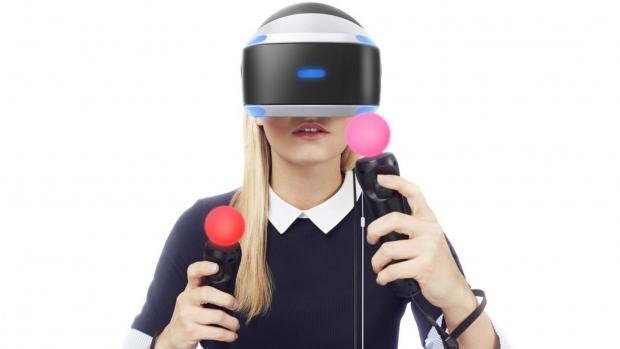 Sony took a big risk with its PS4-powered PlayStation VR headset, but the gambit seems to have paid off: President & CEO of Sony Interactive Entertainment America Shawn Layden today confirmed the PSVR has sold a million units in the eight months since it launched in October 2016.
But as Layden told The Verge, "it's still just a million units." A quick take on the numbers shows that Sony could've taken in $399 million from PSVR sales, and that's assuming if everyone bought the base $399 model. The real figures will have the complete $499 package mixed with the base $399 model, of course. Layden goes on to say that supply for the PS4-powered virtual reality headset will increase throughout this year, which will no-doubt grow sales for Sony's FY2017. "We'll have freer supply in the marketplace [in 2017]," the CEO affirmed.
Despite the recent release of Farpoint and Ubisoft's Star Trek: Bridge Crew game, some PlayStation VR owners feel as if Sony is neglecting the platform. Layden affirms that more PlayStation VR content will be announced at E3 2017. "When a new console or a new platform launches, there's a lot of activity driving launch day. And then there's the inevitable lull between that and the next launch of titles. I think we're seeing that happening now. Farpoint is the lead of that, and we'll be talking about a number of other titles at E3," Layden told The Verge.
It'll be interesting to see where Sony takes its PlayStation VR platform from here, but it's great to see the company isn't giving up on the platform prematurely. After all, the headset is isn't even a year old yet, and a 1 million install base is pretty strong.
However, Sony's PlayStation 4 console has accrued a massive 60 million console install base, so that means that PSVR has only penetrated 1.67% of total PS4 install base.
Short supply and the headset's extra peripheral requirements may have slowed sales throughout the eight-month period, along with the insistence that Sony's new top-tier $399 PlayStation 4 Pro offers the best VR experience.
Related Tags