Larian Studios today announced that its new RPG sequel Divinity: Original Sin 2 will release on September 14, 2017.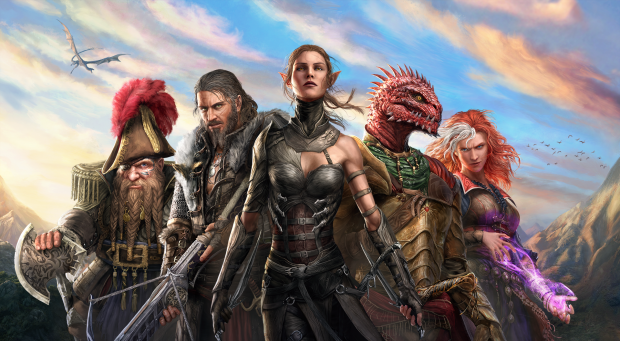 Divinity: Original Sin 2 features a massive upgrade of features and content over 2014's original release, including a sprawling story arc set 1,000 years after the first game, tons of new tactical and strategic tweaks to give players different opportunities in battle, new mechanics like the spellcrafting system which lets players combine spells, and a wide variety of new skills and abilities. Divinity: Original Sin 2 even offers dueling: players can challenge others online in arena-based PvP matches.
"Divinity: Original Sin 2 features five playable races and a new tag system that lets players shape the background and motivations of their characters, from noble elven cannibals to swarthy dwarven outlaws. Each choice you make shapes the world, impacting how you complete quests, solve problems, and build relationships - go anywhere, take anything, and kill anyone, but be careful of the repercussions!" Larian said in an official press release.
Larian's Divinity sequel is currently available for pre-purchase on Steam for $44.99, and users who buy the game can play the first act in Early Access phase.
"Divinity: Original Sin 2 breaks new ground in what players expect from role playing in their RPGs, featuring 4-player co-op through which players can compete or cooperate to reach their goals. The new relationship system provides more nuance to character interactions, as individuals will have their own objectives and priorities based on their background and race. Whether you choose to balance your party's individual goals for the greater good or fight to make sure you always get your way, character relationships play a major role in determining how players advance through the world."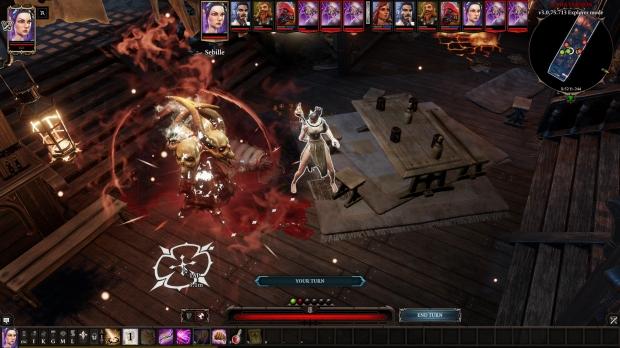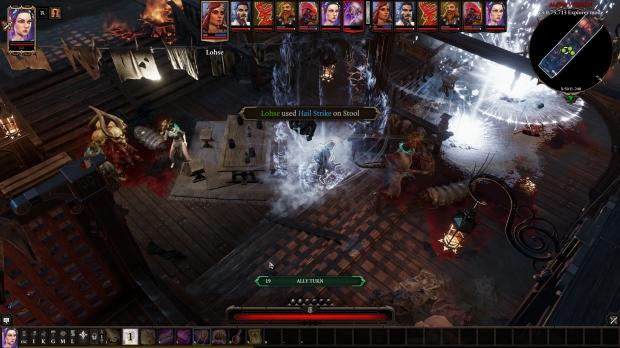 Divinity: Original Sin 2 Key Features:
Choose your origin story. Choose one of the unique origin stories that will define your character's background and your personal quests. For the first time in a Divinity game, play as a Human, Lizard, Elf, Dwarf, or Undead, each with unique racial skills. Watch the world and its inhabitants react to who you are and what you've done, unlocking new dialog options and quest lines. Or create your own story by building your character from the ground up.
More freedom than ever. Go anywhere, talk to anyone, interact with everything and be anyone you want. You can kill any NPC in the game, destroy objects, and use the game's vast RPG systems to your advantage. Talk to animals and spirits to gain valuable information. Explore the huge , open world to find hours of hidden content, including entire new areas.
New elemental interactions make turn-based combat even better. Combine elements like fire and poison for explosive combos. Bless and Curse surfaces to completely change their properties. Craft new skills and use elevation to your advantage.
A darker and deeper story. Divinity: Original Sin 2 features a darker and more grounded narrative than its award-winning predecessor, while building on Larian's distinctive tone of voice. This is a godforsaken world. The Void approaches. And desperate times call for desperate measures...
Play with up to 4 players. No other RPG offers 4-player co-op like Divinity:Original Sin 2 does. Your Origin Stories will give you different, often conflicting objectives. Will you cooperate or compete? It's entirely up to you.
Test your skills in the new PvP Arena Mode. Challenge your friends in fast, satisfying turn-based combat sessions. Take the battle to the multiplayer-tailored Arenas, packed with explosives, loot, and deadly traps.
New technology. Powered by Divinity Engine 3.0, the game features physics-based rendering, cloth physics, and a new dynamic music system. It makes Divinity: Original Sin 2 the most atmospheric Divinity game ever.
Roleplay with friends. New Game Master Mode bridges the gap between the improvisation of a tabletop role-playing session and the immersion of a computer RPG. Easy to use, powerful and flexible.