Larian Studios announces Divinity: Original Sin II
Larian wants to make their old-school cRPG bigger and better than ever, and they're taking to Kickstarter to fund a sequel.

Published Wed, Aug 12 2015 8:47 AM CDT
|
Updated Tue, Nov 3 2020 12:04 PM CST
Larian Studios, the developers behind the acclaimed Divinity series, today announced a new sequel to the PC CRPG hit Divinity: Original Sin will enter development following the success of a new Kickstarter campaign.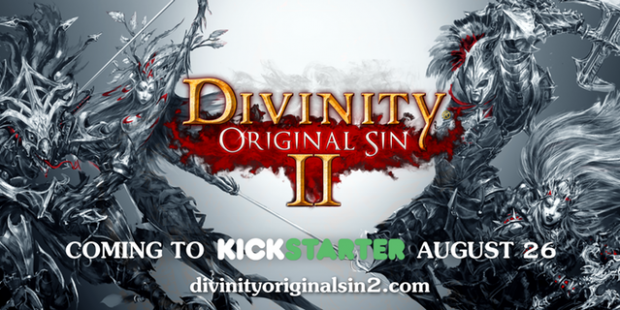 "For a long time, we've dreamed of making something even bigger, better, and more engaging than Divinity: Original Sin, and now it might finally be within our reach," Larian Studios said on its Kickstarter page for Divinity: Original Sin II. "However, we can't reach that dream without your help. As Swen says in his latest blog post, 'Divinity: Original Sin wouldn't be the game it was without the input from our Kickstarter backers ... without having that same community on board, it's going to be very hard for us to achieve the goals we have for Divinity: Original Sin 2.'"
Larian has opened up its forums and encourages the community to provide ideas and feedback for stretch goals and pledge rewards to help shape the game's development. Fans have already posted up a few suggestions like 4-player co-op, an original physical map, a collector's edition guidebook and even a card game (anyone up for a round of Gwent?).
The studio also affirms that a hands-on demo of Divinity: Original Sin II will be playable at PAX Prime from August 28-31, and we'll likely see some screenshots and a trailer in the coming weeks. The original game is also coming to consoles via the Divinity: Original Sin Enhanced Edition, a new an d improved updated port that's slated for a "Winter 2015" launch across PlayStation 4, Xbox One, Windows PC, Mac, Linux and SteamOS.
Related Tags